Spa Days Swansea
Swansea is an area of immense natural beauty and the early home of poet Dylan Thomas, for whom there stands a statue in Swansea Marina.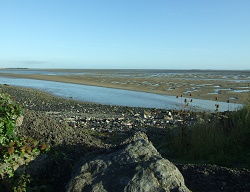 From the gorgeous sweeping scenery of Swansea bay, right up to the foothills of the Black Mountain, this area is pure joy to explore. Stroll along the sandy beaches and enjoy the breath taking coastline, highlighting what a gorgeous place the Swansea area is to visit. Swansea itself is full of so many interesting places that one is spoilt for choice.
However, when it comes to spa days, then there is only one choice, The Towers Hotel, Swansea. This family owned hotel take great pride in looking after their guests and it shows. The spa staff take great care in ensuring that every spa day guest receives a special day to remember with the highest quality spa treatments in tranquil surroundings. In addition to the spa treatments included in all spa days, you are also able to enjoy full use of the Swimming Pool, Jacuzzi, Sauna and Gym during your visit. Lunch too is provided with either a complimentary glass of wine or fruit juice. Spa days in Swansea, look no further! Please call us on 0800 012 2000 to check availability.