Spa Days West Midlands
Enjoy a rejuvenating escape with Spa & Hotel Break in the vibrant West Midlands. Our curated spa and hotel offerings in this region provide the perfect sanctuary for those seeking relaxation and renewal. Discover why people are drawn to spa hotels in the West Midlands, where there is a diverse array of attractions and tranquil retreats in the area, making it the ideal destination for an unforgettable spa getaway.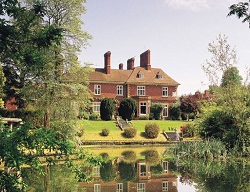 Relax and Unwind with Spa Days in the West Midlands Region
The West Midlands Region unfolds as a haven for relaxation, offering great places to unwind during a rejuvenating weekend. Imagine immersing yourself in the serenity of spas in West Bromwich and Sutton Coldfield, where luxurious treatments and peaceful atmospheres create an oasis for tranquillity. Whether you seek the charm of a historic town or the rejuvenating vibes of a contemporary spa, the West Midlands beckons with options that cater to every preference. Consider venturing into the heart of Birmingham, where the vibrant city life harmonises with cultural richness. The Birmingham Museum and Art Gallery, showcasing an extensive collection of art and artefacts, provides a serene backdrop for those seeking a touch of history and culture alongside their spa retreat. Alternatively, indulge in a shopping spree at the renowned Bullring Shopping Centre, offering an array of boutiques and eateries for a delightful afternoon interlude. The West Midlands is also home to the Black Country Living Museum, a captivating open-air museum in Dudley. Step back in time as you explore historic buildings and interact with costumed characters, adding a touch of nostalgia to your weekend retreat.
Spa Day Deals West Midlands
At Spa & Hotel Break, we recognise that indulgence should be accessible to everyone, and our thoughtfully crafted spa day deals epitomise affordability without compromising on luxury. Immerse yourself in opulence without straining your budget, as our diverse range of packages is meticulously designed to cater to all financial considerations. If you seek a midweek escape to break the monotony or dream of a lavish weekend retreat, our spa day deals in the West Midlands are tailored to suit every preference and pocket. Our commitment to making rejuvenation accessible means that everyone can bask in the restorative benefits of a spa day without financial strain. Browse through our selection of deals to discover a variety of options, each offering a unique blend of treatments and experiences. From revitalising massages to skin-nourishing facials, our packages ensure that your spa day is customised to meet your individual preferences and desired level of indulgence.
Why Choose Spa and Hotel Break
When it comes to planning your spa day in the West Midlands, Spa & Hotel Break is your trusted partner. Explore the vast range of spa offers on our website, specifically tailored for weekends away and overnight spa breaks in the region. We bring you the best deals from spa resorts and hotels across the UK, allowing you to customise your spa experience not only within the West Midlands but also beyond. Our commitment to providing exceptional options ensures that your spa getaway is seamlessly tailored to your preferences, making it a truly rejuvenating and personalised escape. Discover the unparalleled relaxation that awaits you in the heart of the West Midlands with Spa & Hotel Break today!
West Midlands Spa Day FAQs
What makes the West Midlands an appealing destination for spa days?
The West Midlands is a compelling destination for spa days due to its unique combination of urban sophistication and natural charm. Visitors can immerse themselves in the peaceful atmosphere of spas set against the backdrop of historic towns like West Bromwich and Sutton Coldfield, creating an atmosphere that fosters relaxation.
What types of spa day deals are available in the West Midlands?
Spa & Hotel Break offers a variety of spa day deals in the West Midlands to cater to different needs and budgets. Whether you're seeking a weekday escape or a lavish weekend retreat, our packages are designed to provide affordable indulgence. These deals encompass a range of rejuvenating treatments, from massages to facials, ensuring that everyone can experience the revitalising benefits of a spa day without financial strain.
Are there packages available for couples in the West Midlands?
We have enchanting packages specifically tailored for couples seeking a romantic spa break in the West Midlands. Whether you're celebrating a special occasion or simply craving quality time together, our couples' breaks include intimate spa experiences, luxurious accommodations, and romantic add-ons.
Can I find overnight spa day deals in the West Midlands?
Yes, we can provide a range of spa day deals that go beyond a day visit, offering the added luxury of overnight stays. These packages provide the perfect blend of rejuvenating spa treatments and comfortable accommodations, allowing you to extend your relaxation into a tranquil evening.