Spa Days North East
Looking for a way to unwind and revive your skin? Look no further than the North East of England. With rolling fields of beauty and plenty of nearby destinations that are perfect throughout the year, this region has something for everyone. At Spa & Hotel Break, we offer a range of spa days in the North East to choose from. From spa days in Yorkshire to spa days in County Durham, You're sure to find the perfect escape to suit your needs.
A North East spa day is the perfect place to relax and recharge. From its picturesque countryside to its dramatic coastline, this region has a unique charm that sets it apart from the rest. We have some excellent North East spa days for you to book online today, so indulge in a day of pampering, or opt for a longer break if that takes your fancy. Either way, you'll leave feeling refreshed and reinvigorated.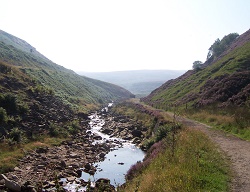 Where to Go During Spa Days in the North East
Whether you're visiting County Durham, Yorkshire, Northumberland, Tyne and Wear, or any of the other beautiful parts of the North East, you'll be surrounded by breathtaking scenery. Spend your time exploring local villages, walking along the coast, or simply taking in the views. With so much to see and do, you'll never be bored.
County Durham
County Durham is home to an expanse of hills, charming villages, and a beautiful coastline. Take a stroll through Durham, one of the region's most historic cities, and visit Durham Cathedral, a World Heritage site.
Yorkshire
Yorkshire is known for its stunning scenery, including the Yorkshire Dales, the North York Moors, and the coast. Visit the historic city of York and explore its ancient walls, or head to the coast and walk along the stunning cliffs.
Northumberland
Northumberland is one of the most unspoiled regions in England, with rolling hills, pristine beaches, and great castles. Visit the historic market town of Alnwick and explore its charming streets, or head to the coast and take a walk along the beach.
Tyne and Wear
Tyne and Wear is a diverse region, with plenty of bustling city centres to explore. Visit the vibrant city of Newcastle and explore its many attractions, or head to the coast and enjoy a walk along the stunning beaches.
Book Soothing Spa Days North East
When you book a spa day in the North East of England, you'll be able to relax and recharge in a calm and peaceful environment. Take advantage of the range of treatments on offer, including massages, facials, and body treatments, and let the experts work their magic. Whether you're after some pampering or a full day of indulgence, there's something for everyone.
At Hotel & Spa Break, we understand that your spa day is an opportunity to escape from the stress of everyday life. That's why we work hard to ensure that every aspect of your spa experience is as seamless and enjoyable as possible. We'll help you choose the right spa, and make sure that everything is taken care of, so you can rest and enjoy your day.
In conclusion, if you're looking for a way to unwind and recharge, look no further than North East spa days. With the wonderful scenery of the area and a range of spa options to choose from, you're sure to find the perfect escape. Book your spa day with Hotel & Spa Break today and discover the best way to recharge and relax.