Spa Breaks Nottinghamshire
Explore Nottinghamshire for your perfect spa break. From the comfort of your chosen hotel there are so many thing to see and do in the area. From the home of the local legend that is Robin Hood and the famous Sherwood Forest to the vibrant city centre crammed with shops, restaurant and a vibrant night life.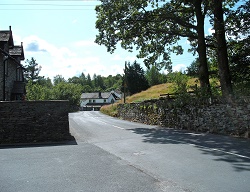 Located in Nottinghamshire we have the Crowne Plaza Nottingham Hotel & Spa and the Q Hotel Nottingham Belfry. Both locations offer great rates on high quality accommodation, food and spa facilities. Each hotel offers a range of beauty treatments so you are sure to find exactly what you desire.
While in the area why not visit one of the many market towns and take in the individuality of each town whilst exploring the sites. A spa break in Nottinghamshire would also give you the chance to see live performances that never fail to amaze at the Nottingham Playhouse amongst other excellent venues. Explore further and you can experience castles that have been torn apart by civil war or witness the historic industries that have helped shape the great city of Nottingham.