Spa Days in Berkshire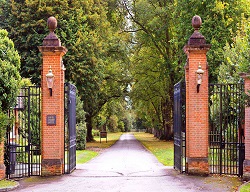 Being home to beautiful surroundings and magnificent tourist spots such as the grand Windsor Castle and the River Thames, Berkshire is a hive of activity just waiting to be explored. We offer some of the best value spa deals in the county so you can fully unwind after visiting the area and put your feet up as you enjoy a well deserved spa day in Berkshire. Choose from one of our many great packages so you can unwind in style, being a great alternative to overnight stays if time is of the essence and you fancy a day away but can't stay overnight.
Whether you are in need of some overdue me-time to unwind from a stressful week at work or you and a group of friends need a chance for a good catch to celebrate a special occasion, the possibilities are endless with spa days in Berkshire at one of our venues. Choose from simple packages that allow you to freely use the spa facilities or more luxurious spa days in Berkshire which include a couple of treatments and a delicious meal.
Choosing Your Perfect Spa Day in Berkshire
The stunning county of Berkshire is home to some incredible venues which you can choose from. Locations such as the Savill Court Hotel offer wonderfully relaxing spa facilities as well as great value packages for spa days in Berkshire and the Harte and Garter Hotel and Spa also offers some superb day spa deals including treatments and use of the thermal suite in their spa. Who can forget the Fredrick's Hotel & Spa, with its wide range of spa facilities and both an indoor and outdoor pool so you can enjoy a soak whatever the weather. If you're on a budget and would prefer a lower priced spa day in Berkshire, then have a look at the Holiday Inn Reading, with is range of facilities including a pool, relaxation loungers, sauna, steam room and gym, with packages starting form only £35 per person.
With so many spa days in Berkshire to choose from, you can choose a deal that is located in the perfect spot. Whether you want to stay in the city to be at the heart of the action or get away to the peaceful countryside for pure relaxation, there is nothing quite like spa days in Berkshire to fully unwind and relax however you like.
Book Your Spa Day in Berkshire Today
Having been pairing our customers with the perfect spa days in Berkshire for many years, you can be sure you're heading off for a day that ticks all of the right boxes and leaves you feeling like a new person. Take a look through our collection to pick out your spa day in Berkshire and grab a great price on our top picks which are unlikely to be matched elsewhere online. If you feel like you simply don't have enough time to explore, why not treat yourself to overnight spa breaks UK?
If you are unsure on which is the best spa day in Berkshire for you or have any queries that we can help with, please get in touch today!
Fredricks Hotel & Spa

Maidenhead, Berkshire

offers from
£79.00pp

If you are looking for a luxury spa break then Fredrick's Hotel & Spa, Maidenhead won't disappoint. DEDICATED TO THE VERY HIGHEST STANDARDS of hospitality, Fredrick's is one of those rare and delightful discoveries; a truly luxurious, privately owned hotel where service is second to none. Berkshire's hidden gem offers you an oasis of calm refined luxury, where every aspect of. . .

View Offer Details

Sir Christopher Wren Hotel & Spa

Windsor, Berkshire

offers from
£60.00pp

The 4-star hotel comprises of 133 rooms extending over several characterful buildings clustered around a historic cobbled street by Eton Bridge in the centre of Royal Windsor. You will find a collection of individually styled bedrooms, a modern conference centre and the Wren's Club with a gym, spa treatments, outdoor jacuzzi and sauna. With an award-winning restaurant overlooking the Thames, the. . .

View Offer Details

Crowne Plaza Reading East

Reading, Berkshire

offers from
£55.00pp

The brand new Crowne Plaza Hotel Reading East, offers 174 spacious tranquil new guest rooms apportioned between high-quality Standard Guest Rooms ( including Double, Twin and Family Rooms), Executive Rooms and three contemporary Suites. Every detail has been designed to create a highly modern environment quite different from any other hotel in the Thames Valley area, making us amongst. . .

View Offer Details