Find Your Perfect Spa Experience
Spa Days
Luxury spa days are the ultimate way to relax and rejuvenate, and it's even more special if it's a surprise gift from a loved one. Vouchers are one option or, even better, you could book a complete break and organise the travel – so they don't have to lift a finger.
From the spa breaks Scotland to spa deals at the Devon coast, there are tons of chic spa day hotels to choose from in the UK,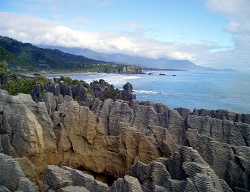 and spa and hotel breaks can involve some great overnight spa break packages, including spa days for a quick pampering treat, or mum-to-be packages for a last bit of me-time before baby arrives. Whatever you choose, you can't beat a spa holiday for some real rest and recuperation.
Surprise Mum with a Spa Break
Mums are there for us from day one, and we can sometimes forget to give something back, so why not treat her to a pampering weekend? You could even tag along and share some real quality time together! Hop from Jacuzzi to Sauna to pool and back, before taking afternoon tea in your hotel. Or sit and catch up on all your news while you share some manicure or pedicure time. You'll create special memories to treasure forever, and you'll both leave feeling brighter and more beautiful following your spa breaks UK!
Go his 'n' hers for your anniversary
Me-time can be us-time on a couples' luxury spa stay in the country, with no stresses, no interruptions and no daily grind. Many spa break resorts have twin treatment rooms so you can enjoy therapies such as massages together. Add scattered rose petals, soothing music and soft lighting, and you've got the perfect recipe for a relaxing, romantic break. Come evening, you can enjoy an intimate dinner in your hotel's gourmet restaurant, or get dressed up for cocktails in the bar.
Treat a fitness fan
As well as state-of-the-art gyms with all the latest fitness equipment, plus swimming pools and plunge pools, many spa hotels also have great sports facilities to keep your loved one as active as they like. After a round of golf at the on-site course or a lively tennis match on the hotel court, they can relax and ease aching muscles with a dip in a hydrotherapy pool followed by a deep tissue sports massage. Round off the day with a healthy meal and fresh juices, and any fitness freak will be happy.
Don't forget the man in your life
It isn't only women who enjoy a bit of pampering. With the increased availability of male grooming products, men are taking more and more care of their appearance and are also indulging in massage therapies and facials. You might be surprised at how many spa options there are for men these days. He might choose a de-stressing massage or a personalised facial to combat the harsh effects of shaving, or even an eyebrow trim as part of a grooming experience. Combine that with a workout in the fitness area and a stint in the steam room, and he'll come home a new man!
Can't find what you are looking for then call one of our team for further information or submit your enquiry online
Spa Day FAQs
What do I need to wear to my spa day?
During your spa treatments, such as massages, it's whatever you feel most comfortable in. You may wish to take two swim suits with you – one for the water activities, and one for your treatments. Some people even wear just their underwear during spa treatments. Some prefer to wear nothing at all.
It is common etiquette for you therapist to leave the room while you undress and get settles under towel/blankets ready for your treatment. They will only uncover the part of your body they are working on, so whatever you've chosen to wear, you will always be covered. If you are not comfortable or are unsure what to wear or how much to undress, just ask your therapist, they will always be more than happy to advise.
How long do spa days last?
Depending on the spa day package that you've chosen, you can expect to stay anywhere from a couple of hours to a full day. Do check the details of your package prior to booking.
What should I bring?
During most spa days, you will be given a robe, slippers, and a towel as soon as you arrive and check in at the front desk. If you would prefer to bring your own, that's fine. Spa days aim to be relaxing so be sure to dress as comfortable as possible. It's also advised to bring a change of clothes for when you leave at the end of the day.
If the spa day you have booked boasts gym facilities, then don't forget to pack your gym clothes, swimwear, and toiletries for showers. If you wear contact lenses, you may wish to bring some spares in case you are concerned about getting water in your eyes or receiving a treatment such as brows or lash tints.
During the day, there will be moments of lounging and relaxation so bring some light reading and leave your phone in your locker.
Will there be somewhere to keep my belongings?
In most spas, you will be directed to the changing rooms after check-in. Lockers and storage for your belongings will be available.
Are spa days safe when you're pregnant?
What's amazing is that many spa days boast a dedicated list of prenatal treatments that are safe for you and your baby. These are sure to give you plenty of tailored pampering and peace of mind as they're especially designed for mums-to-be. If you have any specific worries or considerations, then we would advise speaking with your doctor first before making a booking, and if in doubt your spa therapist will also be on hand to offer advice if you need it.
Are meals included in my spa day booking?
Depending on the spa day package that you have chosen, you may receive a free glass of bubbly and/or a light lunch or dinner as part of your day. However, if your package does not include food and drink, you can add these on. However, meal bookings may be subject to availability, so it's advised to call in advance.