Spa Day Norfolk
Spa days in Norfolk allow you to visit a delightful destination in East Anglia, where the rejuvenating powers of nature and the indulgent luxury of spa hotels come together. In this charming county, amidst the scenic landscapes, you can immerse yourself in a holistic experience that nourishes the body and soul. Norfolk beckons with its unspoiled beauty and the promise of ultimate relaxation, making it the ideal escape for those seeking a blissful spa retreat.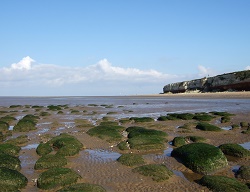 What To Do In Norfolk
Norfolk offers an abundance of activities that perfectly complement your serene Norfolk spa days experience. Make time to meander through the picturesque Norfolk Broads, a captivating network of rivers and lakes that invite you to try a tranquil boat trip, where you can soak in the peaceful atmosphere of your surroundings.
Enjoy the rich historical tapestry of the area by taking a trip to the breathtaking Norwich Cathedral, a majestic architectural marvel that stands as a testament to the region's cultural heritage. Alternatively, delve into the history of Norwich itself by visiting the imposing Norwich Castle, an awe-inspiring structure that offers insights into the area's fascinating past.
Nature enthusiasts are in for a treat with a visit to the RSPB Titchwell Marsh nature reserve. Here, you can revel in the beauty of diverse birdlife thriving in their natural habitat, providing a truly enchanting experience for birdwatchers and nature lovers alike. Why stay in your hotel for your spa day in Norfolk? Enjoy the offerings around you.
Planning Your Spa Day in Norfolk
Time is of the essence when planning your spa days in East Anglia. Check in with your selected hotel or spa resort for their specific timings and recommendations or contact us directly to talk about spa days in Norfolk and the offerings of our partnered hotels. Most spas provide towels and robes, ensuring your utmost comfort during your visit. It's advisable to confirm these details when making your reservation. Discover a multitude of rejuvenating treatments tailored to your preferences, ranging from soothing massages to invigorating facials. With options for 30 or 60-minute treatments, you can customize your Norfolk spa day experience based on the package you choose.
As you plan your spa day in Norfolk, consider immersing yourself in the comprehensive wellness offerings that go beyond traditional treatments. Many spa hotels and resorts in Norfolk have additional wellness facilities, such as saunas, swimming pools, and gyms that guests can use during their stay.
How To Book Your Spa Day
Booking your spa day in Norfolk is a straightforward process. Simply browse our page for spa days in Norfolk, where you can explore the offers provided by various hotels and spa resorts. Click on your preferred package to view the details, and then reach out to us directly to secure your spot. Our friendly staff will guide you through the booking process and ensure that every aspect of your reservation is handled with care and efficiency.
Norfolk Spa Day FAQs
Are there any specific requirements for spa day bookings in Norfolk?
When planning your spa day in Norfolk, you'll find that there are no stringent requirements. However, it's advisable to reach out to your chosen spa resort or hotel to ensure you're aware of any specific guidelines they may have. This could include details like age restrictions for certain treatments or accommodations tailored to guests with specific needs.
Can I bring a partner for a couple's spa day in Norfolk?
Norfolk has many spas that have spa breaks for couples seeking a blissful spa retreat together. These specialized Norfolk spa days are designed to offer you and your partner a rejuvenating experience in a tranquil and romantic setting. Whether it's a romantic getaway or a special celebration, inquire with your chosen spa about the variety of couple-specific packages and amenities available to make your spa day an unforgettable shared experience.
Can I book a spa evening instead of a full day in Norfolk?
If you're seeking a shorter yet equally indulgent spa experience in Norfolk, consider opting for an evening spa package. Several spas in the area offer spa evening packages that provide access to various facilities and a selection of treatments, allowing you to unwind and relax after a long day of exploration or work.
Are there any additional amenities or services available at the spa hotels in Norfolk?
Beyond the tranquil spa experiences, many spa hotels in Norfolk offer an array of additional amenities and services to elevate your overall stay. Enhance your wellness journey by taking advantage of the fitness centers, swimming pools, and various wellness activities available on-site. Make sure to inquire about these supplementary offerings when making your reservation to curate a truly enriching and revitalizing spa retreat tailored to your preferences and needs.
Best Western Knights Hill Hotel

South Wootton, Norfolk

offers from
£175.00pp

Set atop one of the highest points in West Norfolk enjoying views of the Wash and Castle Rising. Best Western Knights Hill is a restored farm complex in 11 acres of parkland and garden, close to Sandringham, historic King's Lynn and the coast. You will find facilities to suit all occasions, from the relaxed elegance and style of Rising Lodge to. . .

View Offer Details