Spa Days in the North West
Enjoy your spa days in the North West, where relaxation and rejuvenation await. Located in the picturesque regions of Cheshire, Cumbria, Lancashire, and Merseyside, you'll find a variety of luxurious spa hotels offering spa experiences that are sure to transport you to a state of blissful tranquillity.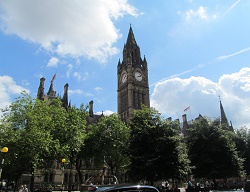 Cheshire - Known for its rolling countryside and charming villages, Cheshire offers the perfect backdrop for a serene spa day. Immerse yourself in the lush landscapes, enjoy scenic walks, and then unwind at one of the top-notch spa hotels, where you'll be pampered from head to toe.
Cumbria - The Lake District in Cumbria is a haven for nature enthusiasts. After a day of hiking or exploring the stunning lakes, retreat to a spa oasis where you can soothe your tired muscles and take in breathtaking views. It's the ideal destination for those seeking both adventure and relaxation.
Lancashire - Lancashire's spa hotels combine the best of urban and rural experiences. If you want to explore vibrant cities like Manchester or relax amidst the serene countryside, Lancashire has it all. The spa days here offer a perfect blend of rejuvenation and cultural exploration.
Merseyside - In the vibrant city of Liverpool and its surroundings, you'll find spa days that infuse a dose of urban charm into your relaxation. Merseyside's spa hotels offer a unique blend of modern amenities and traditional therapies, making it a captivating destination for spa enthusiasts.
Why Choose a Spa Day in the North West
When it comes to spa weekends and getaways, our North West spa days have many of benefits to offer. The North West of England boasts a diverse range of locations, from tranquil countryside settings to bustling cityscapes. No matter your preference, you can find a spa day that perfectly suits your desired atmosphere. If you live in the North West or nearby regions, opting for a spa day here is incredibly convenient. You won't have to travel far to experience ultimate relaxation.
Whether you crave holistic wellness treatments, invigorating massages, or simply a day of relaxation by the pool, the North West's spa offerings are vast and cater to all tastes. Beyond the spa experience, the North West offers a blend of natural beauty and cultural richness. You can easily combine your spa day with exploring the captivating attractions the region has to offer.
What to Consider When Booking a North West Spa Day
Booking a spa day in the North West is a straightforward and delightful process. On this page, find a spa resort or spa hotel that suits you and click "view offer details" to be taken to that establishment's offers. Alternatively, click on one of our spa days North West location pages and do the same. Once you've found a package you like, call us to book.
When packing for your spa day, remember to bring comfortable clothing, swimwear, and workout attire if you plan to use fitness facilities. The spa will provide towels, robes, and slippers. To maximise your spa experience, check the hotel's check-in time when you call us to book your spa day offer. Many spa hotels allow early afternoon check-ins, so you can settle in and start relaxing right away.
It's a good idea to plan your spa day itinerary in advance. Decide which treatments you'd like to enjoy, what time you'd like to dine, and if you want to explore the local attractions as part of your day.
Book your North West spa days today!
Spa Days North West FAQs
Are there any age restrictions for spa days in the North West?
Most spa hotels have age restrictions and may require guests to be at least 16 or 18 years old to access spa facilities. Be sure to check with us when you book for the location's specific policy.
Can I book a spa day for a group or special occasion?
Absolutely! Many spa days North West hotels offer group packages and special spa deals for celebrations like birthdays, hen parties, or anniversaries. Contact us in advance to discuss your requirements.
Is it necessary to book spa treatments in advance?
While some spa treatments can be booked on the day, it's advisable to book in advance to secure your preferred treatments and time slots, especially during peak seasons.
Are dietary preferences accommodated for spa day meals?
Yes, most spa hotels in the North West are accommodating when it comes to dietary preferences and allergies. Inform us of any requirements when you call to book, and we will check with the hotel to ensure that they can cater your dining experience accordingly.