Find Your Perfect Spa Experience
Package Types
We advertise and sell many different types of packages. Please take a look through our numerous package options below and find the perfect spa break for yourself and a loved one or even a group booking away with friends.
Our one and two night spa breaks offer luxury hotels with inclusive spa treatments to take you to a place of ultimate relaxation. Enjoy your inclusive meals in the hotel's restaurant or treat yourself to some room service so you don't have to move from the comfort and warmth of your hotel room.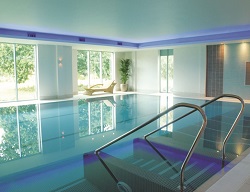 Our breaks for three and group / hen sections will point you in the direction of our best venues for an odd number of people so no one in the group gets left on their own. We have hotels across the UK that are more than happy to accommodate three people in a bedroom. If you do have an odd number of people and someone would prefer a room on their own, explore our single person spa break section and find our best value single rates. Try something different and enjoy a themed night away, usually still including your meals and spa treatments. From a murder mystery evening to an entertaining tribute band, there is always something different on offer at one of our hotels.