Spa Breaks in the UK
Can't find the Spa break or spa day you want? Let us do the work for you!
Call or email us with a postcode or area.
Distance you are happy to travel.
Number of adults going and arrival date(s).
Your Budget, £'s per person.
Give us 30 minutes to find you a spa break.
Spa and Hotel Break check the live availability of exact spa treatment times and bedroom availability every time for every customer before we make any confirmed booking!" Book with us for 100% confidence. Spa and Hotel Break, a family business since 2004.
From a relaxing weekend in the Cotswolds with dinner and a treatment in one of the region's many gorgeous hotels and country clubs, to a midweek getaway followed by a relaxing, refreshing afternoon tea, there are a multitude of options when it comes to spa breaks. We offer a range of luxury and simple spa breaks from a huge portfolio of hotels and spas that come from Cornwall to Scotland. Every kind of budget and taste is catered for in our vast catalogue of options.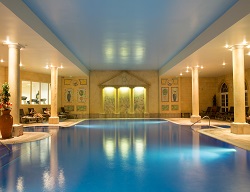 Why is a spa break right for you?


If you're used to a busy lifestyle with school runs, a chaotic work schedule and lots of commitments, sometimes it's just what you need to get away from the hustle and bustle of daily life. Treat yourself to a much-needed pampering session, where you will have time to relax, reflect and gather your thoughts. Spa treatments are a fabulous way to pamper yourself and take time to look after your mind and body with a treatment which promotes healthy living and well-being. Popular treatments are a variety of massages - face, neck and back or full body - facials to promote anti ageing and clear skin, and beauty treatments such as a manicure or pedicure to make you feel beautiful and confident.
Special Occasion Celebration Spa Break Packages


If you have a special occasion to celebrate, such as a wedding or baby shower, a spa break is a great way to get away with a group of friends and family to celebrate the bride or mother-to-be, enjoy quality time and catch up on each other's lives. Whatever the occasion, spa breaks in the UK are perfect for recharging batteries any time of the year. A spa break is also an ideal gift for a loved one in need of some TLC, or as a thoughtful birthday or Christmas gift. Whatever the occasion, with a huge range of hotels and options, we're sure to have the perfect venue and package to suit your tastes and budget.
It couldn't be easier to find the perfect spa day, spa break or leisure break. Every county listed on our website offers a huge choice of venues, packages and options to allow you to tailor your break to your requirements. You can browse by county on this page or select your venue by distance; simply head to our homepage and type in your postcode to find out your closest available options.
Spa Breaks Aren't Always Expensive


We have something to suit every budget. Most of our breaks consist of dinner, a treatment, an overnight stay and a delicious breakfast the following day. We also offer more basic packages which may not include an overnight stay, and some more luxury options which include a wealth of add-ons to your day. Every part of the counties listed below will have a range of options at a variety of price points, so there's something for you no matter what your budget might be: from cheap spa days to luxury spa breaks with plenty of extras. We list a variety of the UK's biggest hotel chains as well as small and independent businesses. You'll find some of these popular chains with venues listed across the UK:
• Hilton
• Champneys
• Crerar
• Best Western
• Mercure
• Q Hotels
• The Hotel Collection
Choose from a weekend break or, if you are able to get away during weekdays, you'll usually find more affordable options listed from Sunday to Thursday. Many of our listings also offer special reduced rates and discount spa days at certain times of the year, as well as special offers on spa treatments, so make sure you look out for those sales.
Spa & Hotel Break - Our Unfair Advantage


Spa & Hotel Break has been working out special deals and packages for our clients for over 10 years. Because of our time in the industry, reputation we've gained, and partnerships we've created, you'll find that we offer 1 of a kind cheap spa deals that you can't get anywhere else. We have the largest offering with the most wide range of hotels that you can find online. In fact, if we don't offer a deal to a particular hotel or spa that you're looking for, please let us know so that we can add them to our list.
Considerations When Choosing A Perfect Spa Break In the UK




How should you choose your spa break? Important factors to consider are the size of your party, the flexibility of your dates and how far you would like to travel. Spa breaks are not just available in the countryside - and you can complement a city break in London or one of the UK's other cities with a treatment and pampering session. If you're a city dweller and would prefer the tranquil calm of the countryside, you may wish to consider the Cotswolds, Shropshire, the Isle of Wight or Wales. All of these places offer a huge range of spa breaks to help you relax, unwind and get away from the monotony of everyday life. A spa break is all about you, so there's no end to the ways you can tailor your spa break to make it a truly relaxing and refreshing experience.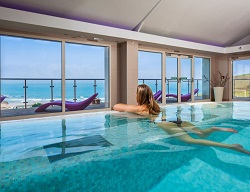 Choosing your treatment is important, too. A spa treatment affords you some well-deserved 'me time'. Accompany your treatment with a visit to the venue's facilities. Most of our venues offer pools, steam rooms, saunas and Jacuzzi baths to help you sink into a truly deep and all encompassing relaxation, easing out those aches and pains and de-congesting your mind and body. Trained therapists and beauty specialists will be on hand to attend to your every need, and ensure that your requests are fulfilled to make for ultimate relaxation and tranquillity.

After your treatment and time spent in the facilities, you can expect to enjoy a delicious meal catered to the specifications of your group. Enjoy a delicious afternoon tea with dainty cakes and finger sandwiches; add a glass of fizz to make the occasion truly special. Alternatively, enjoy a slap up meal and drinks with your loved ones. If you've booked an overnight stay, expect gorgeous rooms, fluffy towels and fresh, crisp bed sheets.

Whatever your requirements, there is no end to the way a spa break can make you brush off the cares of everyday life and experience true relaxation, no matter how short the time is you are away from home and work. Our selection caters to every taste and budget, and we're confident that you will find the venue, package and place that is just right, and more importantly, exactly what you needed.