Spa Breaks on the Isle of Wight
Situated just off England's South coast, accessible via the Isle of Wight ferry, this small island is the perfect destination for spa deals at any time of the year. Get a taste for the island and its history at one of the many museums located on the island. One of the islands most renowned landmarks is the Needles Rocks and lighthouse, providing a fun fuelled day out for all of the family. During the summer months the beaches around the island are a hot spot for tourists looking to relax in the sunshine.
We have two spa break venues in the Isle of Wight, the first is set in 17 acres of Outstanding Natural Beauty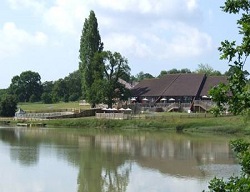 and is called the Lakeside Park Hotel & Spa. This contemporary decorated venue offers guest a stay of relaxation and calmness to ease away any stresses of everyday life. The second venue is the Melville Hall Hotel & Spa, located only a 5 minute walk from the beaches and cliff walks of Sandown, it's the perfect place for a fun filled day at the beach followed by an afternoon of tranquillity in the spa. With so much to explore on the Island there is no better way to unwind at the end of the day than with a spa treatment!
For such a small island, the Isle of Wight offers a range of events and festivals. From popular award winning music festivals such as Bestival and The Isle of Wight festival to the relative calmness of a food and cuisine or country fair event. Be sure to check the Isle of Wight's schedule when you book your spa breaks UK to see what's on when you visit.
No deals have been found!
It might be worth trying to broaden your search parameters or contact us directly on 0800 2465511