Spa Days Liverpool
Experience the epitome of leisure and restoration with spa days in Liverpool. Immerse yourself in a serene oasis where your mind and body can find solace amidst the hustle and bustle of the vibrant city. Discover the numerous benefits of a Liverpool spa day as you start your journey of self-care and take time for yourself away from the hustle and bustle of everyday life.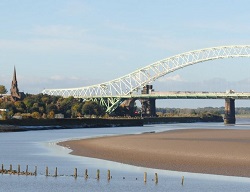 Couples Spa Days in Liverpool
Ignite the spark of romance with unforgettable Liverpool spa days that are tailored specifically for couples. Choose from a selection of enchanting spa days at Liverpool spa hotels that offer the perfect setting for an intimate getaway. Delight in side-by-side treatments, such as soothing massages and luxurious facials, designed to nourish your senses and deepen your connection. Let the ambience of Liverpool's spa hideaways create moments of bliss that you and your partner will cherish forever.
Liverpool Spa Days
Unwind and discover a world of serenity as you indulge in spa days in Liverpool. Explore the city's finest spa establishments, each offering a unique blend of luxurious treatments and tranquil atmospheres. Let the worries of everyday life dissipate as you soak in rejuvenating baths, surrender to skilled hands during massages, and experience a renewed sense of well-being. Liverpool's spa breaks are a testament to the city's commitment to providing unparalleled relaxation experiences.
Spa Day Deals in Liverpool
Embarking on a Liverpool spa day doesn't have to break the bank. Take advantage of the enticing spa day deals in Liverpool, specially crafted to cater to your relaxation needs. Whether you're seeking a pampering day for two or a group outing, these deals provide exceptional value and ensure that your spa day experience exceeds expectations. Unwind in style without compromising on quality, as Liverpool opens its doors to offer you the perfect escape.
Liverpool invites you to immerse yourself in a world of rest and rejuvenation through its enticing spa day offerings.Indulge in the blissful atmosphere and let your worries fade away as you experience the transformative power of Liverpool's spa days. Whether you're seeking a romantic retreat for two or looking to unwind with friends, Liverpool's spa destinations cater to your every need. Escape the ordinary and embrace the extraordinary with spa days in the North West, where tranquillity and well-being await.
Liverpool Spa Day FAQs
What services are typically included in a spa day in Liverpool?
The services included in a spa day in Liverpool for 2 can vary depending on the specific spa or retreat you choose. However, spa days usually offer a range of treatments such as massages, facials, body wraps, manicures, pedicures, and access to spa facilities like saunas, steam rooms, and relaxation areas. It's always advisable to check the information provided by the spa before booking to ensure you clearly understand the services included in your chosen spa day package.
Can I book a spa day in Liverpool for just two people?
Absolutely! Many spa days at Liverpool spas have packages specifically designed for couples. These couples spa days in Liverpool cater to the needs of two people and often include side-by-side treatments, private relaxation areas, and other amenities that enhance the intimate atmosphere. If you are celebrating a special occasion or simply want to spend quality time together, booking a spa day for two in Liverpool is a wonderful way to create lasting memories.
Are there any restrictions or requirements for spa day bookings in Liverpool?
In general, there are no specific restrictions or requirements for booking a spa day in Liverpool for 2. However, it's always a good idea to check the booking page or contact the spa directly to confirm availability and any specific guidelines they may have. Occasionally, certain spa treatments or facilities may have age restrictions or health considerations, but these will typically be communicated clearly to ensure a safe and enjoyable experience for all guests.
How can I find the best spa day deals in Liverpool?
To find the best spa day deals in Liverpool, you can scroll to the bottom of this page at Spa and Hotel Break! Our website provides regularly updated offers and promotions, allowing you to discover fantastic deals for your spa day in Liverpool. Take advantage of these discounts and special packages to make the most of your spa experience while saving money. Remember to check the terms and conditions associated with each deal and book in advance to secure your preferred date and time.
Thornton Hall Hotel & Spa

Wirral, Merseyside

offers from
£70.00pp

The four star Thornton Hall Hotel & Spa is located just 20 minutes from Liverpool and Chester, nestled in the Wirral Countryside. It is also conveniently located for anyone looking for spa breaks close to Manchester, Merseyside & North Wales. With one of the finest Spa's in the North West, offering an amazing array of treatments and packages to suit everyone. . .

View Offer Details