Spa Days Merseyside
What is Merseyside famous for? Well obviously the City of Liverpool with its famous musical connections like the Beatles, the Mersey and two very competitive football clubs to mention a few things. However if it's day spa deals you are looking for, then please add that to the list too.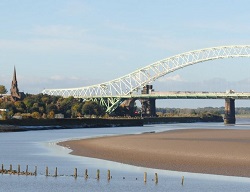 A spa day in Merseyside is all you need to soak away the hours in total relaxation away from the hectic busy world we all live in. For a spa day on Merseyside there is only one place to go, the multiple award winning Thornton Hall. Situated only 20 minutes from both Liverpool and the popular town of Chester the hotel is ideally located to make it easy to get to your Spa Day experience from any direction of travel. Set in its own manicured grounds, Thornton Hall is a multiple award winning Spa hotel that offers some very competitive spa breaks UK. The attention to detail by the hotel and staff is second to none, as is the service. The spa treatments and facilities at this hotel are without a doubt some of the best in the UK. If you would like us to check availability please call us on 0800 0122000 and remember, all of our spa day deals can be purchased as a gift for family and friends so there is no excuse not to be pampered, you can all go!
No deals have been found!
It might be worth trying to broaden your search parameters or contact us directly on 0800 2465511