Spa Days in Hertfordshire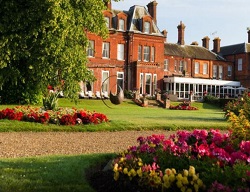 If you're looking for a luxurious and relaxing break in the Hertfordshire area, then our spa days in Hertfordshire are the ideal choice. Enjoy rolling hills and countryside settings or set into some of the most popular towns for a day trip as you enjoy being pampered. Our spa days in Hertfordshire offer ultimate relaxation and true satisfaction, consisting of a variety of treatments and facilities to help you feel refreshed.
A spa day in Hertfordshire can help to bring you to life, offering rejuvenating experiences for real indulgent pampering. With full use of spa facilities and a variety of treatments including facials, manicures, pedicures, massages, body wraps and more depending on your package, our spa days in Hertfordshire can offer a true sense of escape. Enjoy a complete sense of calm and book your next spa trip with us today.
Popular Locations For Spa Days In Hertfordshire
One of our most popular locations for a spa day in Hertfordshire is the Champneys Tring. Spa lovers will know the Champneys Spa Day name brings a few words to mind including spa, indulgence, quality, relaxation and best of all…. luxury. The Tring is no exception after a multi-million-pound renovation in the spa only a couple of years ago, the spa hotel is one of a kind in the area. Take to time to browse through the images we have of this venue to see for yourself the sheer quality. With a spa day in Hertfordshire available from just £109 per person, it's a small price to pay for the luxury that you will enjoy. Alternatively, if you'd like to extend your spa day, we offer a variety of spa breaks that you will enjoy.
Whether you're looking for a one-night break, a 2-night mini break, or even a group spa day such as for a hen weekend or a birthday bash, our spa days in Hertfordshire offer packages to suit your every need. Simply browse some of our best deals and get in touch today.
Enjoy More With Your Spa Day In Hertfordshire
When you opt for spa days in Hertfordshire, you can enjoy even more than just the spa. The Hertfordshire area offers an abundance of stately homes and cultural escapes while still being close enough to the City of London to make for an easy commute. Referred to locally as Herts, Hertfordshire offers some famous sites including Hatfield House and St Albans Cathedral as well as the magical Warner Bros Studio Tour – The Making of Harry Potter.
With Roman ruins, traditional English villages and an abundance of interesting things to see and do in the area, why not opt for a spa day in Hertfordshire? Spend the morning exploring or shopping, and then spend the afternoon relaxing in a jacuzzi or steam room or enjoying a deep tissue massage. Your spa day in Hertfordshire can be arranged at a time to suit you. Call us on 0800 246 5511 to find out more about our spa deals or to check the availability of your spa day selection.
No deals have been found!
It might be worth trying to broaden your search parameters or contact us directly on 0800 2465511