Spa Days West Midlands
The West Midlands is a great area of England that offers plenty to do and see for passing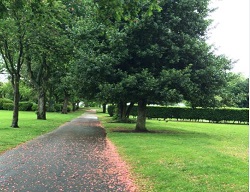 visitors to the area during spa breaks. If you're in the area all day but only fancy an afternoon or morning in the spa on your chosen spa day, then there are plenty of alternate places to visit such as a visit to the famous Birmingham Bullring Shopping Centre to pick out a new outfit or five. A couple of very popular trips out can be found and the SeaLife Centre or the West Midlands Safari Park.
A spa day package deal in the West Midlands ould be great to catch up with a long lost friend whilst enjoying a drink together in a calming environment, or even with a loved one that you don't seem to see much of because of busy working lives. Enjoy a massage together in a duel treatment room, allowing you to chat away for the duration on your treatment whilst letting experienced hands work their magic on tense and tired muscles.
No deals have been found!
It might be worth trying to broaden your search parameters or contact us directly on 0800 2465511