Spa Breaks Liverpool
If you're looking for the perfect escape to unwind and indulge in luxurious pampering, spa breaks in Liverpool offer an excellent choice. Merseyside, with its vibrant city and scenic surroundings, is a haven for relaxation enthusiasts who want Liverpool spa breaks. Let us introduce you to the exquisite spa hotels available in Liverpool, ensuring a rejuvenating experience that will leave you feeling refreshed and revitalised.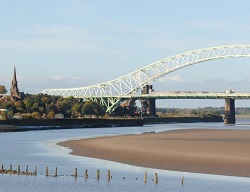 Why Choose Liverpool Spa Breaks?
Liverpool spa breaks are highly sought after, and for good reason. The city offers a unique combination of cultural attractions, vibrant nightlife, and serene retreats. Whether you're a fan of the iconic Beatles or fascinated by the city's rich maritime history, Liverpool has something to captivate every visitor. After exploring the city's renowned landmarks and museums, a spa break provides a perfect opportunity to relax and unwind in luxurious surroundings.
Things To Do Whilst In Liverpool
While indulging in your spa days, take some time to explore the countless attractions Liverpool has to offer. Immerse yourself in the musical legacy of The Beatles with a visit to The Beatles Story Museum or take a stroll along the picturesque Albert Dock. Art enthusiasts will delight in the Tate Liverpool, showcasing modern and contemporary works.
For a touch of nature, venture to the beautiful Sefton Park or enjoy a leisurely walk along the waterfront while you wait on your next treatment during our spa breaks for couples. Whatever your interests may be, Liverpool offers a diverse range of activities to complement your spa retreat.
Places To Eat In Liverpool
No spa break in Liverpool would be complete without savouring the city's culinary delights. Liverpool boasts a thriving food scene, with an abundance of restaurants and cafes to cater to every palate. From traditional British cuisine to international flavours and fine dining experiences, the city is a gastronomic paradise. Indulge in a delightful afternoon tea, sample the famous Scouse dish, or explore the bustling food markets for a true taste of Liverpool's culinary heritage.
How to Book Spa Breaks in Liverpool
Booking your spa breaks in Liverpool is a simple and seamless process. Visit our website, spaandhotelbreak.co.uk, to browse through a wide selection of spa hotels in Merseyside. Explore the available options, compare amenities, and select the perfect hotel that aligns with your preferences. Our user-friendly booking platform ensures a hassle-free experience, allowing you to customise your stay and add any additional treatments or activities to enhance your spa break.
Embark on blissful spa breaks in Liverpool, where relaxation, luxury, and vibrant experiences merge seamlessly. Let the vibrant city and tranquil surroundings of Merseyside enchant you as you indulge in pampering treatments and immerse yourself in the local culture. Book your spa break today and create lasting memories in this captivating destination.
Liverpool Spa Break FAQs
What facilities are typically available at Liverpool spa hotels?
Liverpool spa hotels offer a range of amenities, including swimming pools, Jacuzzis, saunas, steam rooms, and fitness centres. Additionally, they provide an extensive menu of spa treatments, such as massages, facials, and body wraps.
Are spa treatments included in the package or booked separately?
The inclusion of spa treatments varies depending on the package you choose. Some packages include specific treatments, while others allow you to tailor your experience by selecting treatments separately.
Formby Hall Golf Resort & Spa

Formby, Merseyside

offers from
£139.50pp

The luxury Formby Hall spa & Golf Hotel guarantees a warm and friendly welcome to all of its guests. The hotel offers an unrivalled treat for anyone who is in need of tranquility, comfort, great food and wine, topped off with extensive recreational facilities. With a variety of dining experiences at Formby Hall Golf Resort & Spa from gourmet tasting to. . .

View Offer Details

Thornton Hall Hotel & Spa

Wirral, Merseyside

offers from
£127.95pp

The four star Thornton Hall Hotel & Spa is located just 20 minutes from Liverpool and Chester, nestled in the Wirral Countryside. It is also conveniently located for anyone looking for spa breaks close to Manchester, Merseyside & North Wales. With one of the finest Spa's in the North West, offering an amazing array of treatments and packages to suit everyone. . .

View Offer Details