Spa Breaks East Midlands
If you are looking for spa break deals in Central England we have a wide range on offer. Not only do we offer spa breaks UK but we also have a large selection of spa days in this area too. For extra luxury spa breaks take a look at our spa hotels in Warwickshire or the Cotswolds. Feel truly pampered and relaxed at these four star hotels located close to Stratford upon Avon if you fancy a bit of sightseeing?
From the beauty of Derbyshire to the hustle and bustle of Birmingham we have spa deals to suit everyone and we offer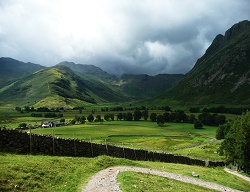 many different spa hotels in this area suiting every type of budget. If you need to get away from it all then look no further than the gorgeous Cotswolds, located in the Gloucestershire section. Our Cotswolds venues offer fantastic hotels and spas set in sublime surroundings that allow you to drift away and go home feeling refreshed and revitalised having re-charged your batteries.
For a simple leisure break including dinner, breakfast and use of the leisure facilities then you'll find some choice hotels in Derbyshire, Lincolnshire, Leicestershire and Staffordshire that offer this type of break at a great price. The option is always there to add on a treatment of your choice to make sure you feel as relaxed as possible. To check availability at a hotel or ask us a question about our best spa deals in Central England, call us for free on 0800 246 5511.