Spa Breaks in the South East
One of our largest collections of spa breaks is in the South East of England. If you are looking for spa deals to take away the stresses and strains of everyday life, then you will be sure to find something in this area, particularly if you are travelling from London. Beautiful halls and manor houses can be found in many of the south east counties, which offer you the chance to relax in beautiful largely original surroundings whilst enjoying each of the well-equipped spas.
A spa break in the South East would give you direct access to many attractions in this large area of counties.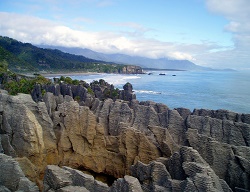 Browse through our sections below to find hotels offering spa breaks in each of the individual counties. Spa breaks near the coast are available in Kent, Dorset, Hampshire, Norfolk and The Isle of Wight so why not stay a little longer and make the most of your mini break? Contact us to ask for the cost of an additional night to extend your spa break.
While in this area of England, take a trip to some of the most beautiful towns and cities in the country, such as Oxford, Cambridge or Windsor. Each of which are home to some magnificent buildings and beautiful surroundings. Windsor is home to the stunning Windsor Castle, visited by thousands every year this is a perfect place to visit for a day out as a couple, with friends or with the family. To check availability at any of our listed hotels, please call us free of charge on 0800 012 2000.