Spa Break for One
Everyone can benefit from a bit of me time; escaping the stresses of everyday life and allowing yourself to enjoy a full state of relaxation. Giving yourself the chance to spend some time alone on a spa day or break for one can have a great impact on your well-being and mental state, allowing you to connect with your inner self and take things at your own pace. Our deals for an overnight spa break for 1 person are becoming incredibly popular, with visitors being able to appreciate the value of disconnecting from their phones and showing themselves a bit of self-love through a luxury pamper on their spa weekend for one.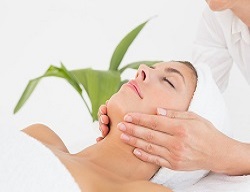 Enjoy a Spa Weekend for One
Solo spa breaks are the perfect opportunity to give yourself a bit of self-care, lounging about by the swimming pool with a book and making use of the spa facilities at your own pace. Although spa breaks with your loved ones are a great experience too, there's nothing quite like an overnight spa break for 1 person where you can relax in your own company to let yourself fully unwind.
Not only can you take things at your own pace during single-person spa breaks, but choosing the ideal spa hotel is totally up to you! Whether you choose to book spa breaks for one person in your local area or head further afield to explore a new destination, there is no need to worry about pleasing anyone other than yourself.
Choose from a Range of Solo Spa Breaks
At Spa & Hotel Break, we want you to get the most from your spa breaks for one person and offer an extensive range of packages across the country. Whether you are looking to find a cosy spa hotel retreat in the countryside surrounded by acres of stunning nature and calming walks or are looking for a spa weekend for one in the city you've always wanted to visit for a shopping spree or to head to the local attractions, find solo spa breaks in every neck of the woods. If you have come across an overnight spa break for 1 person on our website which doesn't list the price for single-person spa breaks, get in touch with us and we will communicate with the venue on your behalf to come to an agreement and help you plan your spa break for one in your dream location.
Over the years, we have built up partnerships with spa hotels and facilities to offer you unmissable deals which you will not be able to find anywhere else. When we negotiate the rates, we always ensure that they include rates for solo spa breaks for those who are looking to enjoy a getaway alone and enjoy some well-earned me time! When you book a spa break for one, you will not be missing out on any of the special touches that are included in couple and group deals; we're strong believers that single-person spa breaks should include just as much pampering as any other.
Find your perfect overnight spa break for 1 person today!