Spa Days Ayrshire
Looking for a spa day deal in the south west of Scotland? Then look no further than Ayrshire.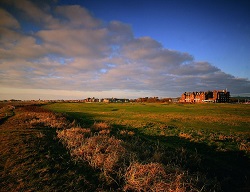 With its miles upon miles of quiet countryside and a beautiful coastline it is a recommended destination, and a peaceful day away on your own, with a loved one or friends and family. Enjoy a morning at the beach strolling with your loved ones and visiting the local shops before heading to your chosen venue for an afternoon of blissful treatments and some 'me' time during your spa breaks Scotland.
Within the area is the Troon Marine Hotel & Spa which offers a range of spa facilities and spa treatments to suit everyone's needs and desires. From treatments to replenish tired feet and legs after a morning of exploring the countryside, to a hand and arm treatments to rejuvenate and soften hands from a busy week at work. Explore this hotels spa day options and find the perfect day package for you. If you'd prefer, we also offer a large range of spa breaks UK if you're looking to extend your stay.
No deals have been found!
It might be worth trying to broaden your search parameters or contact us directly on 0800 2465511