Special Offers
Spa Deals
The working week can be long and tedious, filled with aching backs from too long sitting in office chairs or pure exhaustion from manual labour and being on your feet all day. If this sounds like you, then you're more than entitled to a well-deserved break, no matter your job role. If this doesn't sound like you, you're equally as entitled to an experience full of relaxation and here at Spa and Hotel Break, we are determined to offer the best spa deals to all of our returning and prospective customers. We receive new deals and great spa offers on a daily basis and constantly update our listings with this information to ensure that you are always getting the best spa deals possible.
To make the entire process even more stress-free, we have dedicated this very area of our site to the latest offers,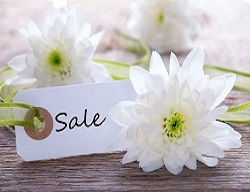 so make sure to keep checking back for our latest spa deals!
You can browse through our special offers to see if your favourite hotel is available to pick up a bargain or two, or simply scroll for a spot of inspiration. You never know what you might find. These offers are for hotels across the UK and we are proud to offer some of the lowest prices around. Special offer packages can be anything from a 2-night luxury hideaway in a country retreat, to a spa day in a busy city centre with a relaxing spa treatment and lunch – whatever the case, snap the deals up quickly because they can disappear fast!
Enjoy our range of special offers for that perfect spa break so you can sit back and relax in style without breaking the bank. If you have any questions or require any further information please contact us on 0800 246 5511. You can also get in touch through our live chat or by sending us an online email enquiry.
How Do We Get Our Bespoke Spa Offers?
You may be wondering how we are able to offer unique spa deals, bespoke to our site and we are here to explain – our deals often come as a result of partnerships and experience within the industry and we are proud to utilise this to your advantage. With over 10 years of experience, we can navigate and negotiate spa offers that won't be available anywhere else so you can rest assured that you are truly getting the best prices.
Our one of a kind spa deals can cover a range of different spa break packages, from a single night in a city spa & hotel, to a full five days in a countryside getaway with nothing but rolling hills for miles. With locations dotted across the entirety of the UK, there's plenty to choose from so you can not only take advantage of low prices and unique offers but visit a beautiful location that you've always wanted to see.
If you're looking for an enriching spa break experience with an affordable price tag, our spa offers are here to provide exactly that. Browse the range we have available on our site – you never know what deals you might find.