Spa Day Sussex
Indulging in a spa day in Sussex is a delightful escape into a world of relaxation and rejuvenation. The picturesque region boasts a myriad of options for those seeking a tranquil retreat, with spa hotels and resorts offering a diverse range of pampering experiences. From luxurious treatments to serene surroundings, Sussex has become a haven for spa enthusiasts. The variety of East Sussex spa day packages from different establishments ensures that there's an ideal option for everyone, it doesn't matter if you're a solo traveller, a couple looking for a romantic getaway, or friends in need of a spa retreat.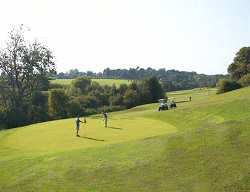 Relax and Unwind with Spa Days in Sussex
Enjoy relaxation and tranquillity with spa days in Sussex, where the stress of daily life melts away amidst serene surroundings. Unwind with a soothing massage therapy treatment, tailored to alleviate the tensions accumulated during a busy week. Sussex spa days offer the perfect opportunity to pamper yourself, whether it's a rejuvenating facial to revitalise your skin or a full-body massage to ease muscle tension. The carefully curated spa menus cater to individual preferences, ensuring a unique experience that leaves you feeling refreshed and rejuvenated. For those seeking intimate couples' breaks, spa hotels in Sussex provide idyllic settings for romantic spa days, creating cherished moments of relaxation together.
Why Choose a Sussex Spa Day
Venturing beyond the enchantment of spa treatments, Sussex reveals itself as a haven for visitors seeking adventure. The region's charm lies not only in the serenity of its countryside but also in the allure of its historic towns, creating an atmosphere that caters to diverse interests. Following a day of exploring the captivating surroundings, immersing yourself in a spa experience becomes the quintessential way to conclude your Sussex sojourn. The spas in this area are more than just wellness retreats; they are gateways to relaxation with state-of-the-art facilities that provide a holistic sanctuary for the mind and body. If you find inspiration in the vibrant arts scene, lose yourself in the timeless beauty of the coastline, or dive into the rich history of the area. An East Sussex spa day is sure to integrate itself into your exploration. It acts as a rejuvenating interlude, allowing you to reflect on the day's discoveries amid the enchanting surroundings.
Why Choose Spa and Hotel Breaks
Choosing spa and hotel breaks in Sussex is made effortless with our friendly team at Spa and Hotel Breaks. Our commitment to exceptional service ensures a seamless booking experience, with assistance readily available to help you tailor your getaway to perfection. Discover the best overnight and weekend deals, designed to enhance your stay in Sussex. Let Spa and Hotel Breaks be your guide to an unforgettable escape, where relaxation and luxury meet in the heart of Sussex's enchanting landscapes. Call us to book today!
Sussex Spa Day FAQs
What makes Sussex an ideal destination for spa days?
Sussex stands out as an ideal destination for spa days due to its captivating blend of natural beauty and cultural richness. Nestled in the heart of the South East, Sussex offers a serene escape from the hustle and bustle of daily life. The picturesque countryside, historic towns, and scenic coastline create a backdrop that enhances the overall spa experience.
What types of spa treatments are commonly offered in Sussex?
Spa treatments in Sussex cater to a diverse range of preferences, ensuring a personalised and indulgent experience for every visitor. From traditional massages and revitalising facials to holistic therapies inspired by the region's natural elements, the spa menus are carefully curated. Visitors can choose from an array of treatments that promote relaxation, rejuvenation, and overall well-being.
Is an East Sussex spa day suitable for couples?
Sussex spa days are an ideal choice for couples seeking a romantic retreat. The region's spa hotels and resorts offer intimate settings and tailored packages designed for couples. Imagine enjoying side-by-side massages, relaxing in private spa suites, and savouring decadent meals together. The enchanting landscapes of Sussex, combined with the luxurious amenities provided by the spa establishments, create an atmosphere conducive to romance, making it the perfect destination for couples looking to unwind and reconnect.
How can Spa and Hotel Breaks assist in planning a spa day in Sussex?
Spa and Hotel Breaks serves as your trusted partner in planning an unforgettable spa day in Sussex. Our friendly and knowledgeable team is dedicated to ensuring a seamless booking experience. From providing insights into the region's attractions to offering assistance with booking details, our team is committed to enhancing your Sussex spa experience.
No deals have been found!
It might be worth trying to broaden your search parameters or contact us directly on 0800 2465511