Spa Days Somerset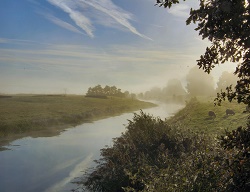 The country of Somerset is a magnificent bliss of open-air and countryside – the perfect reason for booking one of our spa days in Somerset. Within the county are vast areas of natural and untouched green hills, moorland, and fields - all with paths throughout. Somerset's scenery makes it a fantastic place to roam and explore with a loved one. Go off the tracks and find sites that offer solitude and seclusion deep within Exmoor National Park. These memories from your spa days in Somerset will last a lifetime.
When you're not enjoying a pamper in the spa, Somerset is packed full of exciting activities to do and sights to see, making it the one of the most perfect locations for spa breaks in the UK. From trips to the beach, to discovering the history of the county on a rainy day, spa days in Somerset are ideal options for your getaway, whether you are going away with friends, family, your partner, or even on your own.
No matter the occasion spa days in Somerset are an excellent choice for a mini break, whether you go for something right by the coast to enjoy the sea, or more in-land to soak up the scenery.
Spay Days in Somerset
Organising a spa days Somerset is easy with Spa and Hotel breaks. We have many fantastic options for you to choose from, offering several spa deals in one of the UK's most picturesque counties.
The Cleve Hotel & Spa offers a sanctuary for your perfect spa day deal in Somerset. Set in the striking, peaceful Somerset countryside on the edge of Wellington, it's an ideal location for the best of the best spa days.
With many affordable spa day packages available for yourself or as a gift for a loved one, you are sure to find exactly what you're looking for. All our spa day packages can be purchased as gifts and are usually valid for 12 months from the day or purchase - giving the recipient maximum flexibility when they decide to book their break.
If you're stuck for ideas, then you'll find an inspiring range of spa days in Somerset can be found here.
Overnight Stays for Two: Spa Days in Somerset
For the nature lovers, what could be better than a trip to the countryside surrounded by acres of beautiful scenery and breath-taking walking routes? Setting the scene for an ideal 2-night spa break, our spa breaks offer fresh air followed by pampering spa treatments. It's the ideal opportunity to spend quality time with one another – something that is often lacking in modern day life – especially when you have children or work commitments that keep you busy.
There's so much to do and see in Somerset that we understand the importance of finding spa deals that offer something special for the two of you. If you are considering a spa break with family or friends, we have group spa packages available.
One- and two-night packages for spa days in Somerset are available at most of the venues below, but if you cannot find what you are looking for, then please call us on 0800 246 5511.
No deals have been found!
It might be worth trying to broaden your search parameters or contact us directly on 0800 2465511