Spa Days Gloucestershire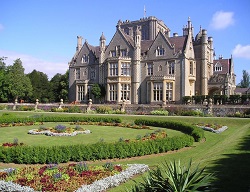 Whether you're looking for a day in a manor house surrounded by years of history, or you prefer a more modern-looking spa day venue, Gloucestershire has many spa breaks available for you. If you want to get away on your own for the afternoon, or a day out with a group of friends who all fancy a good catch-up, here at Spa and Hotel Break we will do our best to find you your perfect spa day venue. Spa days in Gloucestershire are not to be missed, and with many fantastic locations, we can help you find the ideal setting today. Browse our selection below and view offer details online.
Relaxing Spa Days in Gloucestershire
One of the main selling points of a spa break is relaxation, and you'll certainly find that with any of the spa days in Gloucestershire we have to offer. You could be robed up and choosing your spa activities in no time, whether you're planning just a spa day or an extended spa break over a few days. Gloucestershire is full of superb spa hotels that are ready to welcome you, all set in stunning surroundings if you want to take in the glorious landscapes the countryside has to offer. Each has an array of comfortable rooms, superb facilities, and exquisite restaurants that will tantalise the tastebuds whilst helping you relax and unwind. Whether you have visited many spas before, or are a novice to the spa experience, you won't be disappointed.
There are Gloucestershire spa days to suit all needs and budgets. Take a look at the luxurious Tortworth Court Hotel located in Wotton-under-Edge for a wonderful day away, one of many superb locations. If it's low-cost spa days in Gloucestershire you're looking for too, then the Robinson Hotel Gloucester has spa days starting from just £40 per person. If you're planning a group trip away for a hen party or just a casual trip away for some friends, spa days in Gloucestershire are perfect for friends that can't stay the night. They can still join in with all of the fun and frolics in the spa all day and even stay for your evening meal. We can help you choose the right venue for your plans.
Book Gloucestershire Spa Days & Breaks Today
If you're ready to book one of our perfect spa days in the West Midlands, all you have to do is choose the venue and break you want to learn more about, and book online. You'll find full details about your chosen location along with the prices per night and per person. If there is anything extra you need or isn't clear from the details, contact us to enquire further. Here at Spa and Hotel Break, we have curated options we believe can provide everything you need. We're always ready when you need us through live chat or by phone, whichever is most convenient for you.
Gloucestershire is just one of the many locations across the UK we can help you with, so browse by region as well as our special offers, and discover your new favourite spa break with us.