Spa Day in Wales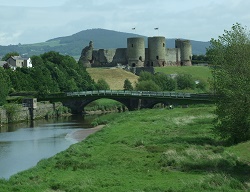 Whether you prefer the hustle and bustle of the city centre or are looking for a peaceful retreat in the rural Welsh countryside, choose the perfect spa day in Wales for you. Spa days South Wales offer you the chance to enjoy the Welsh capital of Cardiff on your trip, home to the breath taking castle and some other great tourist opportunities. Winding down with relaxing spa deals after a day of exploring is just what you need, why not treat yourself to a soothing massage as well to make the most of your visit? If you're looking to just get away from it all and breathe in the fresh countryside air, spa days North Wales offer some beautiful spa locations surrounded by miles of nature and beautiful coastlines. A spa day in Wales overlooking the stunning peaks is just what you need to take your mind off of everything and escape day to day life.
Spa Days South Wales & Spa Days North Wales
With years of experience providing high quality spa days South Wales and spa days North Wales, we have built up industry partnerships which provide us with exclusive offers that you cannot find anywhere else online. With spa breaks and packages starting from just £35 per person, treat yourself to that well needed break to recharge your batteries without breaking your budget. If you have a special occasion coming up and are looking for a luxury spa day in Wales, we offer a whole host of options across our listed venues which are bound to offer you your ideal solution. All of our spa day packages can be purchased as a gift, a great option for those who can be tricky to buy for. Our spa day in Wales gift vouchers are delivered by email within 30 minutes of purchase and are valid for up to 12 months, giving you plenty of time to decide on a date that works for your busy schedules.
Book your Ideal Spa Day in Wales
With so many spa days South Wales and spa days North Wales available, find the idyllic setting you've been hunting for. The Welsh countryside offers some spectacular scenery to enjoy, from Denbighshire to the Powys to Glamorganshire, to name just a few. Take a look through our many spa days in Wales, taking a look at the beautiful hotel grounds and additional offerings to find the perfect package for you.
There is so much more to a spa day in Wales than first meets the eye; on top of relaxing spa facilities, we like to offer unique locations to give you an experience like no other. From romantic castle grounds to luxury 5 star hotels, there's a spa day in Wales for everyone. If you are struggling to pick the right gift for your loved one or have a question about your preferred package, do not hesitate to contact us today to speak directly to one of the Spa & Hotel Break team.