Spa Breaks Somerset
Somerset is a beautiful county that, although being ranked as one of the biggest in the UK, is ranked one of the lowest for population. This is due to the acres and acres of untouched stunning countryside that is begging to be explored. It doesn't matter if you're an experienced rambler or just out for some fresh air and a stroll, you're guaranteed to be overwhelmed by the beauty as you make you way down one of the many paths within Somerset. While out and about keep an eye out for the many castles in the area as well as the vast wildlife located within the County.
Within Somerset is the tranquil Cleve Hotel & Spa, this elegant country manor near Taunton is a real treat on the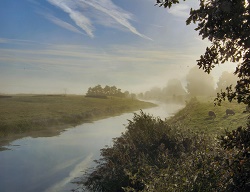 eyes and senses. From the magical look of the house as you approach to the stunning back drop setting that surrounds you. You could be forgive you hadn't entered something of a fairy-tale land. This family run hotel with 30 years' experience offers great value for money and superb service for guests.
If you're on a spa break in the summer months, why not venture out from the hotel and visit one of the many beaches located within Somerset, each offering something different. Take the family to one of the more popular resorts located within Minehead and Burnham. Both are places that will give you hours of family fun at the any attractions. Enjoy fresh fish and chips while looking out onto the water. Away from the busier areas, Somerset offers some quieter coastal areas which are perfect for some peace and relaxation to enjoy whilst on your spa break. Browse the below section for a best deals for spa breaks in Somerset.
The Cleve Hotel

Wellington, Somerset

offers from
£59.00pp

The Cleve Hotel, Somerset was built as a Country Gentleman's House with timeless charm, a spacious feel and excellent facilities. The chosen position on the edge of Wellington affords memorable views of the Blackdown Hills and striking Somerset countryside. A gentle pace with friendly, professional service sets the tone in our country house hotel that is home to the Clarke family. . .

View Offer Details