Leicestershire Spa Days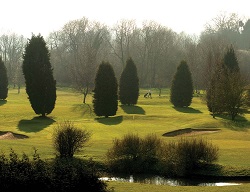 If you're the sort of person that enjoys visiting tourist hot sports and local heritage but also likes to put their feet up and relax, spa days in Leicestershire are the perfect option for you. Whether you are looking to make the most of the opportunity with a full day at the spa or would rather squeeze a morning or afternoon session into your busy schedule, we've got you covered. For those looking to fully unwind and enjoy a well needed getaway, you may wish to stay longer at your chosen location so it wouldn't hurt to take a quick peek at the overnight spa breaks in Leicestershire available.
Our Leicestershire spa days are suitable for an array of occasions, with a variety of options so you can tick all of the right boxes. Whether you're enjoying a relaxing reunion with your close friends, planning a trip as a birthday gift or are simply heading off on your own for some relaxation, spa days in Leicestershire can be tailored to your personal needs.
Choosing the Best Spa Days in Leicestershire
Our selection of spa breaks and spa days in Leicestershire are dotted across the county so you can pick out a location that works for you. Many spa goers hunt for spa deals situated in the tranquillity of the countryside, allowing them to truly switch off from the stresses of everyday life and soak in the stunning surroundings for maximum relaxation. On the other hand, for those who are based in the city and looking to incorporate Leicestershire spa days into their plans, finding a central location which allows you to head back from a busy day of exploring can make for the perfect combination. With many options available, from the glorious Sketchley Grange to the urban city hotel of Burleigh Court, you're sure to find your ideal spot for spa days in Leicestershire.
Whilst you're in the county of Leicestershire, be sure to visit some of the top attractions to make the most of your visit. With activities the whole family can get stuck into, from visiting the Bosworth Battlefield where King Richard III lost his life to roaming around Twycross Zoo to see the 150 different species of animals, you'll never get short of things to do. If you're interested in exploring the universe, definitely head down to the United Kingdom's largest planetarium at the National Space Centre whilst you're here!
Booking Your Leicestershire Spa Days
Having built up partnerships with spa providers in the industry over the years, we have access to exclusive spa days in Leicestershire which you will not find elsewhere online. As well as offering unbelievable deals at a variety of the most popular locations, we pride ourselves on offering solutions that fit with your agenda. If you have any questions about our Leicestershire spa days or overnight breaks, please call us on 0800 012 2000 and our experienced spa break agents will be happy to help.
Best Western Ullesthorpe Court Hotel & Golf Club

Ullesthorpe, Leicestershire

offers from
£60.00pp

Guests are welcomed to this modern country house hotel set amidst glorious Leicestershire countryside. Located close to the motorway network and convenient for visiting the Midlands major cities, this Best Western 4 star hotel benefits from a 18 hole championship golf course, leisure centre with beauty rooms & comfortable accommodation. An 18 hole championship length golf course offers challenging greens and. . .

View Offer Details