Spa Breaks West Sussex
Located right along the shore of the British coast and spanning a total of 1,461 square miles, there are many long-distance paths and a number of amazing attractions that this area have to offer. With popular beaches such as Brighton offering fun for the whole family and other amazing nature reserves for you to explore, Sussex is an amazing place for worth visiting. But what about a spa holiday for those that are just looking to relax? Spa & Hotel Break offer a wide range of spa breaks in Sussex at classic locations such as Alexander House & Utopia Spa which are on hand to provide you with the very best of rest and relaxation. This luxurious manner house is set within 120 acres of the Sussex countryside and offers some of the very best accommodation combined with relaxing spa experiences.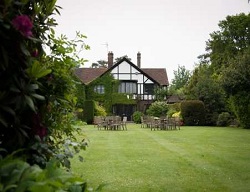 In addition to this manor home location, we also offer Shakra Spa Crowne Plaza hotel and Cisswood House hotel which can provide you with the very best of relaxing spa breaks in West Sussex has at this beautiful countryside location. Regardless of whether you are looking to relax and enjoy a massage or a relaxing time in the sauna, there are a number of spa breaks West Sussex has to offer that can provide you with the revitalising trip that you need.
Relaxing Spa Breaks in West Sussex
In addition to the several different locations available, we also provide a number of different package types for you to choose from when you are booking. With the ability to choose from 1-night breaks as well as 2-night breaks and specialist golf breaks, we make it easy to find the perfect holiday for you. With many of these spa break locations available to you at an affordable price, you can make the most out of every trip, regardless of the spa facilities that you are looking to take advantage of. Regardless of whether you are looking to take a dip in the pool or you are looking for a full body massage, we have the hotels to help you make your relaxed spa holiday a reality, whatever the budget that you have to hand.Alongside these already amazing deals, we also offer spa breaks in Sussex which allow you to choose from a wide range of special offers and new venues for you to choose from, allowing you to completely customise your trip to suit you and whoever you are travelling with.
Regardless of the length of the trip that you are looking to enjoy or the type of getaway that you are planning, we are here to help you make sure you get the best possible trip. Whether you want a city break or a relaxing countryside retreat, you can be spoilt for choice with some of the best spa breaks in Sussex. To book one of the many spa breaks Sussex has to offer, browse our offers and get in touch on 0800 2465511 or send us an email enquiry today.
Chakra Spa Crowne Plaza Felbridge Gatwick

East Grinstead, West Sussex

offers from
£127.50pp

The superb four star Chakra Spa at the Crowne Plaza Felbridge is the landmark hotel in East Grinstead. It offers excellent facilities in an ideal location for a midweek or weekend break close to Sussex, Surrey and Kent and is conveniently located close to Gatwick airport. An immaculate sturdy and traditional exterior belies the modern elegance within. Well-styled bedrooms in fresh. . .

View Offer Details