Spa Days in Buckinghamshire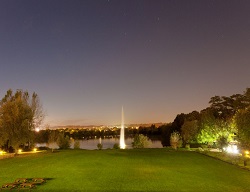 Booking picturesque Buckinghamshire spa days has never been easier thanks to our affordable spa day packages available on this page. We reach out to a number of professional and spectacular spa resorts and hotels in the Buckinghamshire area to ensure that you get the very best deals possible. Let us do the leg work while you sit back and browse spa daysnear sleepy towns and villages or head out into areas of outstanding natural beauty to really get away from it all.
Why Book Spa Days in Buckinghamshire
Deciding to book spa breaks should be about relaxing and luxury self-care. Whether the person benefitting from the delightful retreat that you book is you or someone you love is a decision you need to make. Or you could make a couple of different bookings – we won't tell. There are so many reasons to book Buckinghamshire spa days when you're looking for the perfect location. Buckinghamshire is known for its open countryside. With the Chiltern Hills Area of Outstanding Natural Beauty to the south and London just a touch further, you certainly won't run out of things to do. This is the moment to book a weekend away or a two-night stay in one of our gorgeous Buckinghamshire spa and hotel resorts. But, if Buckinghamshire isn't quite where you pictured yourself taking some time off, why not try booking other spa days in the South East? We've partnered with hotels and spa resorts to highlight enticing spa days across the entire area, from Oxfordshire to Kent, and as far south as Surrey.
Where to go for Spa Days Buckinghamshire
We've mentioned that there is lots to do in the area, but Buckinghamshire is a big place with a lot of connections to neighbouring locations. In Buckinghamshire, itself, you'll have Stowe National Trust right on your doorstep, as well as Chandos Park, Bourton Park, and the enticing Meadow Walk Shopping Centre.
Mix a little health and care with some retail therapy, see historical sites that you've never laid eyes on before, or just go for a quiet walk in one of the many parks and forests that line Buckinghamshire.
Remember that you don't have to leave the hotel or spa resort if you don't want to. Spa days in Buckinghamshire should be all about relaxing, and if you find it more relaxing to stay put and be pampered, that's your choice to make and we absolutely support it. We're sure to have convinced you by now, so it's time to scroll on down and look at the gorgeous package deals for spa days in Buckinghamshire that we've managed to snag for you. Click to view each offer's details, then it's as easy (or hard) as choosing a one or two-night stay and completing your booking. If you have any questions about the offers available or need assistance to complete your booking, we're always happy to help. Contact us about making your Buckinghamshire spa
Crowne Plaza Marlow Hotel & Spa

Marlow, Buckinghamshire

offers from
£56.00pp

The stunning lakeside location of our accommodation in Marlow, set in 5 acres of beautiful countryside, makes it an ideally placed conference destination, within easy reach of the M4, M40 and M25 motorways, Maidenhead, High Wycombe and the Heathrow Airport, as well as a spectacular wedding and events venue. The ideal location of our Marlow Hotel offers endless possibilities for. . .

View Offer Details