Spa Breaks Swansea
Spa breaks in Swansea are easy to come by. The Towers Hotel & Spa in Swansea Bay is close enough to enjoy a walk to the centre of Swansea and far enough away if you just want a few days of relaxing in the peace and quiet of the spa. This family run venue offers high quality accommodation with warm and welcoming service and a light, airy beautiful looking spa.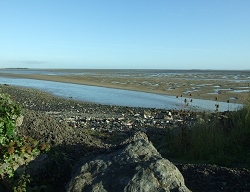 Swansea is one of Wales' more recognisable areas and is well known as Wales' Waterfront City. The city is a hot spot for tourists that enjoy the hundreds of shops and many markets – definitely the shopper's choice when visiting Wales. Swansea is a great place for a spa break, it is located on a 5 mile stretch of golden sandy beaches and is the perfect place to explore the south west of wales.
Whilst on a spa package in Swansea make sure to visit some of the local attractions. Within the area are many museums and garden areas ideal for couples or families providing a great day out. Many of the parks in the area are award winners and are the perfect place to pick up some local food at the market and have a picnic. If the weather isn't great and you need to entertain the kids then visit the LC Leisure Complex, with an indoor water park, climbing walls, fitness centre and soft play area, you're sure to keep everyone entertained.