Spa Breaks Glamorganshire
Why not enjoy a relaxing spa break in Glamorganshire? Located on the door step of the exciting city of Cardiff, this beautiful county has plenty of things to offer. From the captivating castles and large country parks to the ancient potteries and nature reserves. Glamorganshire is the perfect place should you wish to explore the local area whilst on spa breaks UK.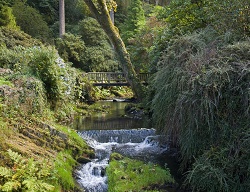 Within this stunning county we have two venues. The first is the recently refurbishment Vale Resort - now the largest spa in wales and the winner of the 5 bubbles award which is the highest award in the spa break world. It is the perfect place to visit for a luxury spa break. The second is the Heronston Hotel & Spa, this venue offers a great location to use as a base to explore what Wales has on offer.
Whilst enjoying your spa deals, why not take a visit to the popular and cheerful resorts of Porthcawl and Barry Island. The latter is famed for being the setting to popular TV show Gavin and Stacey. Both resorts offer beautiful beaches, panoramic views of the countryside and an abundance of green hills to explore on your feet or a bicycle. Whether you want to stay at the hotel for the entirety of your break or explore the local surroundings, a spa break in Glamorganshire could be the perfect place for you.