Spa Breaks Cardiff
The Welsh capital has so much to offer on a short city spa break in Cardiff. Whether you are a couple looking for some quality time together, or a group of friends celebrating a special occasion, Cardiff is such exceptional city that it would be a shame not to explore it whilst you are on your break. With a large amount of shops, cafes, bars and restaurants, not to mention the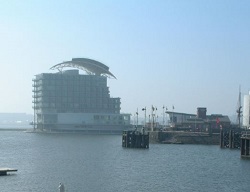 beautifully restored waterfront, this city centre has everything you could possibly need to a great city break. Visit the beautiful Bute Park or the magnificent Cardiff Castle. The castle is located right in the city centre and is a must see on any short break in Cardiff. For any Whovian's you'll find the Doctor Who Experience. Join The Doctor as you embark on your very own mini episode of Doctor Who.
Within Cardiff you will find one of our most popular venues, the Mercure Holland House Hotel & Spa. This venue is located in the city centre and offers guest a perfect base to explore the city and surrounds. The beautiful airy feel to the spa allows you to kick back and relax after a busy morning exploring the city.
Booking one our spa breaks in Cardiff couldn't be easier. Just let us know which dates you would like to go, which spa break package you would like to book and we'll check the availability for you and book your room!