Spa Breaks West Yorkshire
West Yorkshire offers you a whole host of attractions to visit whilst on spa breaks UK. Whatever you enjoy doing best there is something for everyone. For guests that enjoy an adrenalin rush they take a trip to the Pole Position indoor carting in Leeds. Or if you prefer something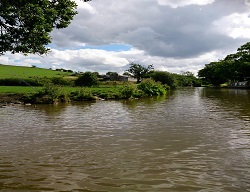 more gentle then visit the Tropical Gardens which offers guests a chance to look at different plants in various climates throughout the tour.
A spa break in West Yorkshire would bring you to the Chevin Country Park, located in the heart of the Chevin woodland and only a couple of miles from the vibrant city of Leeds. This venue is surrounded by 50 acres of private land, lakes and greenery which leads to guests having a relaxing break away.
If you enjoying relaxing spa deals with the option to enjoy a lively night on the town then West Yorkshire could be perfect for you. The city of Leeds is renound for a great night out, both as a couple or with a group of friends. For information on spa deals in West Yorkshire, send us an eail enquiry or call us on 0800 012 2000.