Spa Breaks South Yorkshire
South Yorkshire's biggest city is Sheffield and it also lies on the border of the Peak District.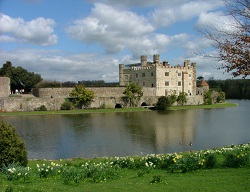 So you have the best of both worlds when it comes to taking a spa break in South Yorkshire.South Yorkshire is full of pleasant surprises. Known as once being an industrial heartland, the region has been transformed into a modern playground with a passion for music, sport and culture. So, alongside some of the UK's best shopping, attractions and nightlife, you'll find some of UK's best Gothic architecture, museums and Victorian monuments. This engaging mix of old and new makes South Yorkshire a great place to visit with a multitude of attractions to visit whilst on your spa break.
Doncaster sits on the southern edge of Yorkshire. This historical market town is renowned for its horse racing, rich railway heritage and its wealth of Georgian and Regency architecture on the Great North Road. We have some great spa package deals in South Yorkshire all offering great value for money. Call us today to check availability for your next spa hotel break.