Sunday Night Special South England
The south of England brings a wide selection of possible venues to visit on your Sunday night spa special offer.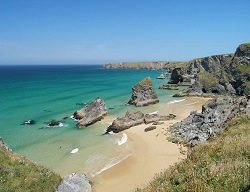 Throughout this vast area are many landmarks and tourist attractions that are only a short drive from many of our advertised hotels. Whilst on your Sunday night spa break, enjoy some fresh air and venture onto one of the many coastal paths that run along the south of England. The South West Coastal path being a challenge in its own right. If you're planning and booking ahead for the summer, then take a beach towel and relax in the sunshine on the beach. These package are located as far north as Bath, Cambridge and Norfolk, and all the way down to the coast in Kent and Dorset. All offering you the best possible rates and value for money. Each hotel offers a different package so be sure to check out each one individually to find the deal that is right for you. Checking availability couldn't be easier, just let us know which hotel is of interest and your required dates and we will do the rest and get your booked in for your spa break.