Leisure Breaks Scotland
A leisure break in Scotland would provide you with the perfect chance to explore this beautiful areas cities and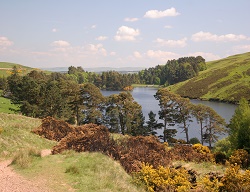 countryside. No treatments are included in our leisure breaks so you have no time restrictions to keep to whilst on your day out. Just make sure you're back in time for dinner at the hotel as it would be a shame to miss out on a traditional Scottish meal prepared by some of the best chefs in the UK after a busy day out or even just a day of relaxing in the spa.
The Loch Fyne Hotel & Spa offer some absolutely outstanding rates on one and two night leisure breaks in Scotland. Choose from a bed and breakfast package or add dinner on and turn it into a dinner bed and breakfast package and enjoy great hospitality in a warm and cosy hotel. Full use of the leisure facilities are included in either of the leisure break packages, so make sure to make the most of your time at the hotel.
No deals have been found!
It might be worth trying to broaden your search parameters or contact us directly on 0800 2465511