Instead of spending a fortune a week or two away abroad, this year you may be looking to cut back on spending and stay in the UK for your holiday. Alternatively, you may be thinking of having a relaxing getaway with either your friends or other half in the UK countryside, to get away from all the bustle of everyday life. Regardless of what your reason is, we have compiled the benefits of a spa break, so you can decide whether a spa break is for you.
Relieves Stress
Although it may seem obvious, spa breaks are fantastic for relieving stress. With hundreds, if not thousands of working adults being affected by stress on a daily basis, a spa break is a great way to relieve that stress.
Stress can build up, if not dealt with, and can lead to much bigger problems, including mental illnesses, such as depression and anxiety, which can cause real difficulty to individuals every day of their life. That is why it's important that you care for yourself and relieve any stress that you have as regularly as possible. A spa break takes you to the ultimate escape of relaxation. Not only can stress cause mental illnesses, but it can have impacts on your physical health too.
Improves Sleep
If you find it difficult to get to sleep at night, you may be interested to know that it could be to do with the amount of stress that you are experiencing. This lack of sleep can leave you feeling incredibly tired, which can have an impact on your work and daily activities. A weekend away at a spa break can leave you feeling rejuvenated and less uptight, which will ultimately help you to fall asleep better, but also feel more awake during the day.
Perfect Detox Opportunity
A spa break is the perfect opportunity for a full body detox. The food and drink provided are designed specially to help you feel healthier and refreshed, as opposed to bloated and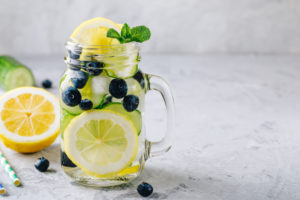 tired. Typically, you will find natural juices and bright salads at the spas and hotels, which will help you to avoid any foods full of high calories or sugars. 
Healthy Looking Skin
We all want flawless, younger looking skin, so what if we told you that with a spa break it's possible? Bad skin, including acne and rashes are usually caused by stress from work and family life. So, by going to a spa break you can enjoy relaxing treatments that will allow you to relax and forget all your worries. Additionally, by using cucumber masks and high-quality creams, you can have the smooth skin you have always wanted.
Cost-Effective Getaway
Due to spa breaks and getaways costing a lot less than a week away abroad, you can go away a number of weekends a year, without even coming close to what you would spend on an extravagant holiday. Additionally, with these hotels and spas being located in the UK, you don't have to spend a fortune on flights, travel insurance or even food and drinks overseas.
As you can see, there are numerous benefits to going away on a spa break. For more information about how they can improve your health or if you would like to know more about the spa breaks we have available, get in touch, today.