You've finally booked your spa break, taken time off work and began planning your relaxing getaway. But, with this being a rare opportunity to go away, it's imperative that you make the most of your spa break, to allow you as much time as possible to relax, rejuvenate and deservedly put your feet up. So, how do you make the most of your spa break, let's look, below.
Eat Healthy Beforehand
The last thing you want to feel during your spa break is gassy and bloated, which is why it's recommended that you eat healthy beforehand. From light breakfasts, drinking smoothies, juices and swapping out unhealthy snacks with fruit and vegetables, you can feel fresh and ready to enjoy the full spa break experience in just a few simple steps. You want to be in the balance of not feeling hungry, but not feeling too full in order to get the most out of your relaxing getaway.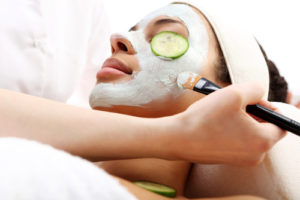 Clear & Organise Your Schedule
Due to the deep, luxurious relaxation your spa break experience will put you in, you won't want to do anything in the following days after your getaway. Therefore, reschedule anything stressful and clear your diary, so you don't have to face anything difficult when you return, making the most out of your spa break. Many spa-goers tend to go back to work or to a social event straight after a spa day or break, which can ruin the tranquil and calm feeling you have from your spa treatments.
Choose A Hotel Spa
If you are choosing between a spa day and spa break, opt for the latter, as it allows you to continue to relax when you go back to your hotel room. Whether you choose to stay in the countryside or a city, choosing a luxurious hotel that you can make full use of. A hotel spa is ideal as it includes all the facilities you want, all in one place! You don't have to make the effort to dress up, so you can simply enjoy relaxing and spending quality time on your own or with your friends/partner.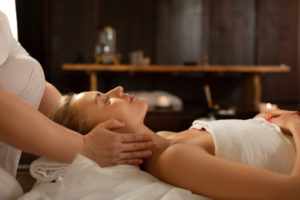 Be Pampered All Day
Whether you are going on a spa break or spa day, be pampered all day by adding some relaxing activities before and after treatment. Start the day with a yoga class, have wine and chocolate in your hotel room or house afterwards, watch a film or treat yourself to a healthy breakfast.
Choose The Order Of Treatment
If you are having more than one treatment, it's important to think about the order. Although the spa team at your chosen spa and hotel will be able to help you to plan your relaxing day, it's best to have something soothing like a massage and facial last, after a body wrap and manicure or pedicure.
Hopefully these top tips will enable you to make the most of your spa break and truly immerse yourself in complete tranquillity. To find a spa hotel, get in touch with our team or browse our many spa break locations.