Spa breaks are all about relaxing, rejuvenating and taking time out of day to day life to recharge your batteries. Whether you want to spend time with family, friends or your other half, booking a getaway weekend is ideal for forgetting about any worries. One of the best locations for a spa break if you want to do activities during the day, is London. The busy and jam-packed city is full of life and such a variety of things to see and do. What's more, due to the wealth of the city, some of the most luxurious spas can be found there. So, how do you spend a spa break in London? Let's take a closer look, below.
Book Tickets For The Theatre
Renowned for putting on the best musicals and productions, the West End is a must for visiting during your stay. Tickets are available in a range of different prices, allowing everyone the opportunity to enjoy well-directed performances by experienced and professional actors and actresses.
From The Lion King, Matilda, Billy Elliot and The Women In Black, there is something for everyone. With matinee and evening performances, you can choose a time that suits you after your spa treatment or dip in the pool.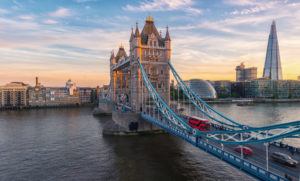 Treat Yourself To Afternoon Tea
After a morning of facials and soaking yourself in the jacuzzi, get dressed up for afternoon tea. This popular British treat can be enjoyed in a number of different cafes and restaurants in London and will vary in price depending on where you choose to dine. Cream Tea at Harrods, Fortnum and Mason and the Shard, are just some of the higher-end dining locations in the city.
Learn More In The Museums
Rich in culture and history, there is no wonder that there are so many museums in London, many of which are free. Regardless of the type of history or science you wish to learn more about, you are sure to find a museum that appeals to you. The Natural History Museum, British Museum, Science Museum and National Gallery are well-known for their artefacts, but there are so many other museums and galleries that you can spend rainy days getting lost in the in-depth information about the city's history. As well as museums, there are many galleries oozing with creative designs by a variety of artists and in a range of colours. You will be amazed and impressed, as you spend hours exploring the different styles the world of art has to offer.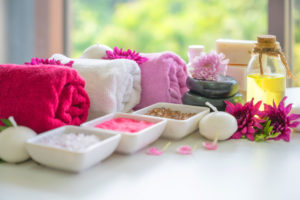 Be A Tourist!
Despite iconic buildings being in your own country, you may not have ever visited them. So, be a typical tourist for a day and visit the Tower of London, Tower Bridge, The London Eye even Big Ben. You could even catch a tour bus to capture some shots up close, as you travel around the city and find out more about these popular monuments, and don't forget to go to Buckingham Palace!
London has so much to offer, so you may need to go for a few days! Find a spa and hotel that has all the facilities you could dream of and let London take your breath away.