Renowned for the peaceful countryside and breath-taking views, as well as vibrant, busy cities, the UK has a wide range of different sceneries for people to choose from including Spa Breaks Scotland and Wales. This variety makes the UK an ideal location for spa breaks, as guests can choose the type of location they prefer, without having to leave the country. So, what makes spa breaks UK so popular? Let's take a closer look, below.
Affordability
Due to there being no need to travel overseas or too far, opting for a spa break or even a spa day is affordable and cost-effective. There are spas and hotels dotted across the country, so guests can choose to either travel afar or just go up the road to indulge themselves in tranquillity.
What's more, there are always spa deals available, so those looking for an affordable price can do so with ease. This also means that spa breaks can be given to friends, family and even loved ones as the perfect gift.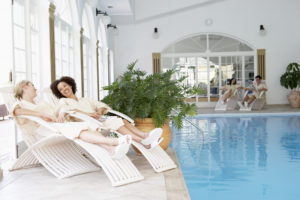 The Array Of Treatments
Spa breaks across the UK are renowned for having lots of treatment rooms and a long list of treatments on offer. This means that it makes it easier to choose a spa and hotel that ticks every box. Although guests may already have an idea in their heads as to the type of treatment they would like, by having other treatments on offer, guests can try different treatments.
Number Of Health Benefits
There are a number of health benefits that come with spa breaks, such as spending quality time with friends, family or as a couple, as well as rejuvenating yourself after a busy month at work, which is great for your mental health. The treatments at the spas and hotels, such as massages (facial, leg and back) are important for your physical health too, which is vital that we look after.
The health benefits don't stop there! As well as the extensive list of advantages that come with the treatments, the things to see and do in the surrounding area is also very beneficial. By going on walks, visiting museums or watching a production in the local theatre, you can take in culture and enjoy visiting a new scenery.
Taking time out of your busy schedule to treat yourself, rewind and relax properly, helps your mind to stop overthinking and helps with your mental health too. Spa breaks in the UK promote and encourage all of these benefits, which is why they are so popular now more than ever before.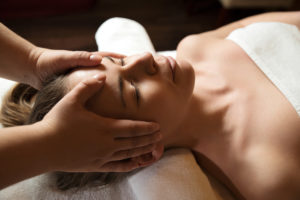 Suitable For Everyone
Due to the multiple different treatments and locations, spa breaks and spa days are ideal for anyone. Whether you want to spend your break with your family and children, your loved one or even your best friends, there is something for everyone to do.
If you would like more information about spa breaks or you want to make a booking, browse our spa and hotels and get in touch. If you're unsure which spa or hotel you would like to stay at, we can advise you on the best one that meets your preferences.