Everyone needs a chance to escape every now and then. Opportunities to sit back, relax, and recuperate are few and far between in these busy times, and finding a break that suits your budget can often seem like an impossible task. If this sounds like you, look no further, as we have revealed our top five tips to help you find your dream spa break, on a budget that suits your purse! 
Spa Day, Or Spa Holiday? 
With so many options available in this day and age, you will be able to tailor your trip to suit your time, location, and budget. Your money will be able to stretch to an experience that melts all your worries away in a heartbeat. Spa days and trips really do come in all shapes and sizes, so explore your options to get a feel for what you can afford – you'll be pleasantly surprised! 
Fancy A Break With Your Friends?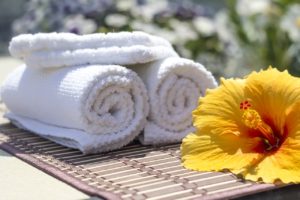 Good news! The larger the group, the more likely it is that you will be able to find a good discount. Spa breaks UK often cater for hen dos, parties, and groups of friends enjoying a treat together, so deals pop up all the time for larger groups. Search for special offers, today. 
Add Vouchers To Your Gift Lists 
This is a win-win for you. You'll be able to use your gift vouchers towards any break you fancy which means you'll be able to afford a really luxurious stay without having to pay for it yourself. On top of this, you'll avoid all those unnecessary gifts that end up getting recycled each year! Spa treat gift vouchers suit people with all budgets, so get your relatives to team up and buy you a gift that you really want.
Make A Trip Of It 
Why not follow the best deals to a new location? Hotels and resorts across the country offer deals all the time, with discounts that will definitely surprise you. Keep an eye on spa deals pages, and you may even find a new city or location that you love through your spa trip. If you're happy to travel, this trick is certainly a money saver!
Sign Up To Receive Exclusive Deals 
Signing up for email alerts will direct the best spa break deals to your inbox! Finding that ultimate budget spa break is so simple when you sign up to receive updates. You may find exciting options that you never thought you'd be able to afford, and you'll beat the crowds to booking these exclusive deals! 
A spa day or break is much more achievable on a budget than you'd think, and hopefully, these best-kept secrets will help you to find an unforgettable spa day or holiday on a budget that suits you.