One of the most popular spa breaks UK treatments is a relaxing massage. Ideal for removing knots and tension, having a massage performed by a professional massage therapist on your spa break Scotland will leave you feeling less restricted than before. So, what are the most common massage techniques used by these experts to give your muscles the break they deserve during your spa deals?
Kneading
This massage technique can be performed in a number of ways and is known as kneading; palm kneading and thumb kneading. Depending on the purpose of the massage, will alter the amount of pressure used. As the pressure is applied irregularly, the rate of movement and rhythm is important.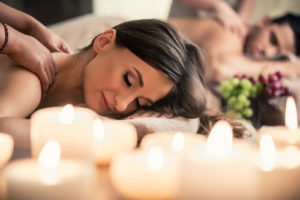 Compression Massage
The compression massage creates a deep hyperaemia and softens the tissues. Usually used as a warmup for more specific massage work, such as sports massage, this technique tends to be done rhythmically.
 Myofascial Releases
This manual technique works by stretching the fascia in order to help balance the body. Located between the underlying structure of bone and muscle and the skin, it's a vital part of the body that can be restricted as a result of injuries, stress, poor posture and trauma. Therefore, the myofascial release technique works to relieve any restrictions and restore the tissue.
Trigger Point Therapy
This therapy involves applying pressure to tender muscle tissue, resulting in pain relief. Well-suited to people with injuries, a specific condition or chronic pain, by focusing on trigger points, pain can be reduced. The trigger points that are targeted, are active areas of muscular hyperactivity. The knots you can feel in your back that make your back feel stiff are trigger points.
Longitudinal Gliding
Despite this massage technique being basic, it's an effective technique that is performed in the direction of blood flow. Longitudinal gliding helps the fluid dispersion from an injury, which ultimately helps to reduce inflammation. It can also be beneficial for helping to relax tight muscles.
Swedish Massage
For a Swedish massage, there is a sequence of movements performed, starting with gliding, long strokes with the palms, fingertips and thumbs across the back. This is followed by kneading, by using fingers, thumbs and hands and circular pressures with the palms, thumbs and fingers. From here, oscillatory movements are used to vibrate the body, followed by brisk tapping and lastly bending and stretching.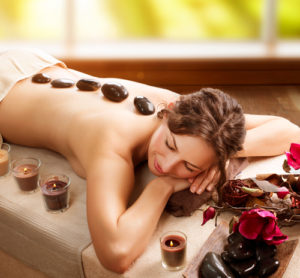 Hot Stone Massage
Ideal for those with tension and muscle pain, a hot stone massage is like a Swedish massage. The only difference is that the massage therapists use heated stones instead of their hands. As well as easing muscle tension, a hot stone massage also improves blood flow and alleviates pain. The heated stones are placed on different areas on your body and the massage therapist will apply gentle pressure to them. In some cases, cold stones are used.
As you can see, there are a wide variety of massage techniques used to relieve pain and tension, and these are only a few! Book your spa break and treat your body to a relaxing and rejuvenating massage, today.