Whether you are going on a spa breaks, spa days or just treating yourself to a day at a spa and hotel, it's more than likely as part of your treatment that you will enjoy time in the steam room or sauna. Not only are they relaxing, but they also come with multiple health benefits too. Let's explore what they are, below.
#1 Clearer Skin
The steam in saunas and steam rooms can help to clear any skin impurities and can treat acne. What's more, if you're looking for a healthy glow to your skin, this can be achieved through the improved circulation from the sauna when you find great spa deals. Feel and look great with clearer skin from spending time in the warm steam room at the spa and hotel.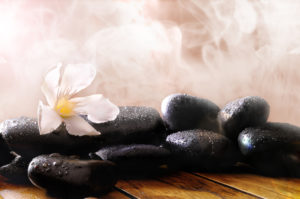 #2 Removed Toxins
The heat and the steam from the steam room can also help to remove toxins from your body. By making your body sweat, this relieves waste products from your body. In fact, just 20 minutes of sitting in the sauna or steam room during your spa break Scotland can remove your daily waste products.
#3 Reduces Stress
For those feeling a little uptight and stressed, a sauna is the ideal place to spend time. The heat produced releases endorphins that help to reduce and eliminate the feeling of stress. After having been in the steam room, many people feel calmer and rejuvenated, which is why it's the perfect addition to your spa breaks.
#4 Assists Weight Loss
You will notice that those looking to lose weight, tend to include sitting in the sauna or steam room as part of their new routine. This is because of the water weight that can be lost through doing this. If you're on a diet, it's important to note that this shouldn't be used to replace eating a balanced diet or implementing exercise into your day to day life.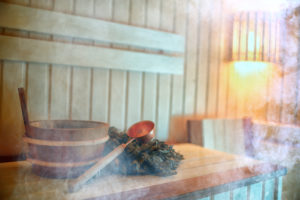 #5 Improves Blood Flow & Opens Sinuses
When exposed to heat, whether that is in the sauna or steam room, the capillaries in the body dilate. This allows the blood to flow freely through the body, which can help to transport oxygen around the body to areas that need it. As well as improving blood flow, the heat can also open mucus membranes around the body, allowing people to breathe easier. Therefore, if you have a cold, you should spend some time in the steam room to unblock your sinuses.
#6 Relieves Tension
When your nerve endings are exposed to heat this helps your muscles to relax, which is perfect if you feel uptight and stressed from work or just daily activities. This relaxation can also help any pain in your joints to ease and reduce any headache pain.
#7 Improves Flexibility
If you suffer from tight muscles, you can improve your flexibility by regularly stretching before entering a steam room or sauna. The heat will then enter your muscles and make them feel more supple and less tired.
As you can see, there are several health benefits from saunas and steam rooms, which is why they are such an important part of any spa break. Book your weekend away now and take advantage of the gains the heat from steam rooms and saunas have to offer.