A relaxing spa break doesn't just have to be with your significant other or with your friends, you can enjoy spa breaks UK getaways with your family at a spa and hotel. The endless benefits of a spa break are perfect for all the family, as everyone needs to rewind sometimes! Recent studies have even shown that children should partake in relaxing activities such as yoga too, due to the stress and anxiety they experience at school and college. We have accumulated a list of factors to think about when finding the best spa deals in the UK, to make it a seamless process.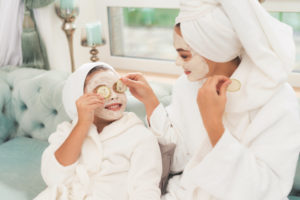 Think About The Location
When planning your weekend or night getaway to a spa and hotel, you need to think about the location when you are travelling with children. If you aren't going for a long period of time, then we would recommend that you don't travel too far from home. If you do, you may find that you spend most of your time driving and this isn't particularly fun for anyone, especially children. Therefore, choose somewhere in a nearby county, or even the same one, but somewhere you haven't been to before.
In addition to the travelling time and distance, you want to ensure that the location you are visiting is suitable for children and when you're not spending time at the spa and hotel, there are activities you and your family can take part in. Make sure you do some research before you leave and even book activities and excursions if necessary, to ensure that you have things to do no matter what the weather.
Children Friendly
Although going away on spa breaks with your family is great for spending quality time together, you need to take into consideration that children are not going to want to spend all day at the spa. It does depend on the age of the children, but if you can find a child-friendly spa and hotel then that would be ideal! If not, think about the aspects of a spa break that they would enjoy the most, and in some cases, treatments they are allowed to take part in. Therefore, ensure that the spa has a swimming pool and a hot tub. Some spas may even have treatments that are suitable for children or they may be able to adapt so your children can enjoy ultimate relaxation with you- the perfect bonding opportunity for any family.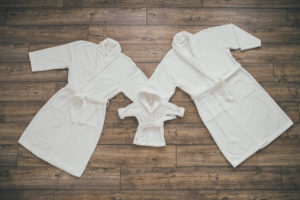 Consider The Price
When going away for a weekend or a night for a spa break with your children, you don't want to spend a fortune. By browsing through the many spa and hotels on our site, you will be able to find one that ticks all your boxes. They all have various prices, but are all high-quality spas and hotels, so you know that it will be money worth spent!
 You want to save as much money as possible when you book a spa break, which is why our package types and special offers are so beneficial. If you would like more information about our spa deals or you would like to make a booking, get in touch today.