Despite the year not being over yet, there has already been some innovative spa treatments in 2019, which we feel we need to shine a light on, so they don't get missed or forgotten. Whether you have been travelling this summer, or you have chosen to enjoy the longer days in the UK instead, around the world new and exciting spa treatments have been taking place, so let's look at what they are, below.
The Swiss Anti-Aging Jewel Facial
In Switzerland, the Swiss Anti-Aging Jewel Facial has been a popular choice as it's making faces glow. The 60-minute treatment begins with a bamboo peel, which is followed by a stimulating massage and then the application of a serum that is rich in nutrients and extracted from indigenous plants. After this, Royal Jelly is applied as a mask, which is incredibly beneficial for the skin as it has a high dosage of vitamins and trace elements that make the skin glow.
The Signature Hammam  
In Marrakech, Morocco, you can enjoy the Signature Hammam at the Royal Mansour Marrakech Spa. The treatment that lasts 75 minutes, includes ingredients from three Moroccan regions: Talionie (saffron), Atlas Mountains (lavender and holy basil) and Kalaat M'Gouna (roses).
Additionally, the 90-minute treatment, Temps Pour Soi, involves a scrub, followed by a washing in a jewel-like bathing temple. From here, an almond milk shampoo and 20-minute massage is given. Both these treatments are fit for royalty!
The Dinacharya
The Dinacharya, from Chandigarh, India, is a 90-minute-long treatment and is meant to be practiced daily. The treatment will begin with the therapist cleansing your eyes by using a medicated liniment, followed by cleansing your ears with drops of oil, your respiratory system with a medicinal smoke and your mouth with an oil-based mouthwash. After this, the therapist will apply oil to the entire body, which is done in long strokes. Your skin will feel like silk for days after the invigorating experience.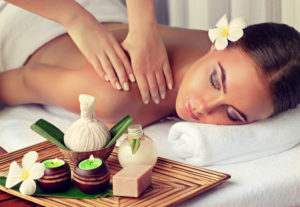 The Hammam Traditional Soap Treatment
In South Africa, Simondium, the Hamman Traditional Soap Treatment takes place over 60 minutes in a private, steam room with a heated stone-slab treatment table. The treatment starts with a vigorous scrub with Turkish gloves, followed by lukewarm water being repeatedly poured over the body. This occurs whilst the heat and steam relax tired muscles. The therapist will then use a soapy piece of cloth which is filled with air to rub down the entire body. This cloth is shaped like a long rectangular balloon and will leave your body feeling clean and soft.
The East West Ritual For Balanced Beauty
In Ojai, California, you can get an energy boost with the East West Ritual for Balanced Beauty. Over 100 minutes, the techniques of the rose quartz facial massage will revive energy flow in your body.
If you would like to find out more information about spa treatments and how to book your spa break, get in touch with a member of our team, today.