Any time you're feeling frazzled, stressed and burnt out, an English countryside spa retreat could be just what you need to restore your balance and put a bit of bounce back in your life. It doesn't stop there, countryside spa breaks can also make the most perfect holiday choice, offering lots of benefits for singletons, couples and families. The tranquillity and beauty of the rural British countryside can't be matched, and, when that's combined with a stay in a luxurious hotel and spa, you have everything needed for the best holiday of your life. Check out more reasons to book a rural spa retreat holiday, below.
Benefits Of Countryside Spa Hotel Holidays
Countryside spa hotels are located across the UK. This means you can experience a relaxing stay and also spend time exploring the beauty and mystery of the Scottish hillsides and lochs or the pretty scenery close to the historic university town of Oxford. You'll find spa retreats vary immensely, some are new build hotels located on the very edge of towns, while others are historic country houses or mansions converted into luxury hotels. One thing they all have in common is a peaceful, therapeutic spa retreat where you can relax and let all your troubles drift away.
Spa holidays in the country provide every opportunity for a mental battery recharge. You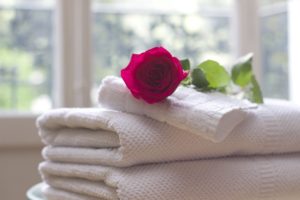 can enjoy your day exploring the local lanes, footpaths and byways, spending a few hours in a cosy village pub, or hiking coastal or mountain footpaths. The rejuvenating spa will be available on return to your hotel, though. Giving you every opportunity for restful pamper treatments or bracing massage therapy.
Spa Breaks Are Ideal For Groups, Couples And Families
If your relationship needs a loving boost, a spa holiday adds a spark of romance back to your life. Many spas offer joint therapies so couples can experience the joys of relaxation together. Families aren't neglected either, you can shop around for a family-friendly spa hotel which offers acres of safe gardens and grounds for the kids to let off steam and also provides a variety of therapeutic and relaxing spa treatments to give you much-needed me time.
Affordable Spa Retreat Holidays In The Countryside Are Perfect Any Time Of Year
Spa hotel holidays can be really affordable, meaning you can opt for a variety of weekend or overnight breaks in addition to a longer spa retreat holiday. This gives you more opportunities to explore the beautiful UK countryside, no matter where you live. One thing's for sure, once you've trialled out a pampering spa break, you won't want to opt for any other kind of holiday!
There are lots of different countryside spa resorts to choose from, and here at Spa & Hotel Break, we've sourced some of the best available deals in the UK. This doesn't mean our spa hotels compromise on the quality of accommodation or available spa treatments, however. Your affordable countryside spa holiday could well be in a four or five-star hotel, offering all the benefits of exclusive dining and top quality therapies. 
Check out the entire line up of countryside spa hotels on our site and arrange your next holiday at a relaxing, therapeutic UK spa resort. For more information about our spa breaks and hotels, get in touch, today.