When it comes to planning the perfect spring-time spa break, it all comes down to the details. Knowing exactly where you want to go, what you want to get out of the trip, what you want to see and do, and having a precise budget. If you can get all those things nailed down, there's no reason why you can't go on the spa getaway of a lifetime.
The first things to consider are what exactly you want to get out of the trip. From beautification to weight-loss to relaxation, there's a lot of different options and themes out there. Then you've got choosing where to go, which with as many beautiful rural locations as we have in the UK, isn't going to be easy!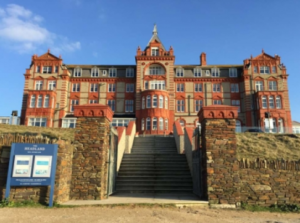 You've got to strike the perfect balance of what you want to get out of the trip, seeing the place you want to go, and sticking within your price parameters. Fortunately, all that comes down to planning, and that's why we've put together this short guide to planning the perfect rural spring-time spa getaway.
What Do You Want?
The biggest question going is what you want to get out of the trip. There are a thousand different types of spa break out there, and regardless of what you're into, you're sure to find the perfect one for you and your interests. Here are a few examples.
Beautification and Relaxation – This is always going to be the classic option. The one people envision when they talk about a spa getaway. You know the scene, getting pampered, relaxing in the sauna, returning home relaxed, refreshed and looking gorgeous. That can be just the ticket for some
Fitness and Weight-Loss – That's right, you can find spa getaways and locations catering especially to getting in shape. That means you can expect quality healthy food, a solid gym and plenty of sporty treatments, like specialist massage and sauna, to help you on your way.
 Spas are For Men Too! – The classic image of the spa getaway is a pretty exclusively female one. That's not necessarily the case anymore. With more and more men taking an interest in their appearance, but not wanting to set foot in an extensively feminine space, there are now plenty of male-catering spa options out there.
Mummy to Be Spas – You can even find spas geared towards pregnant ladies, featuring treatments specifically chosen to be healthy for you and the baby, allowing you to relax, rejuvenate and enjoy your pregnancy.
 Spiritual Spa Breaks – For the more yogic among us, you can find amazing rural spa breaks that have a solid focus on meditation, yoga and all things spiritual. These can be amazing if you're looking to do something a little alternative, and hugely relaxing.
That's just a small selection of all the different options out there. If you keep looking, you're sure to find a spa location that caters exactly to what you're interested in. Just take a look and get planning!
Where to Go
Here in the United Kingdom, we're absolutely spoilt for choice when it comes to picking the perfect spa deal. We've basically got it all, from sweeping, desert-like moorlands, to breath-taking near tropical beaches, to rolling hills, to rugged woodland, as well as craggy mountains, we basically have every beautiful landscape you can picture.
From Cornwall to the Lake and Peak Districts, to the highlands of Scotland, there are so many places to go and visit, and some are of truly epic beauty and scale. That's not even mentioning all the gorgeous little rural villages and bucolic town steads dotted around the country. Time to start looking!
Does it have to Be Expensive?
A huge misinterpretation about spa breaks that we hear all the time is that people don't want to go on one because they're worried about how expensive it's going to be. Trust us, it doesn't have to break the bank.
If you're clever and do proper research, making sure you're not just going for the first option that comes up, you can really save a lot of cash. Plus, if you make use of voucher and coupon sites, you can really get some amazing deals. Just be careful to not spend money on frivolous extras, like rip-off motorway meals on the way down there.
At the end of the day, you're looking to go on a spectacular, restorative, relaxing and beautifying spa trip. You can do it cheaply, but do you want to? It's time to get planning this spectacular experience.