How spa weekends and relaxing getaways can put spice back into life

Everybody needs a "reset" once in a while. Demanding work schedules, appointments, errands, and just about everything else life has to throw at you eventually take their toll. Exhaustion and fatigue can replace energetic and lively lifestyles. And oftentimes, sleep becomes the only escape from the humdrum whirring of the status quo. Do any of these symptoms apply to you?
Frequent fatigue
Irritability and/or anxiousness
Sore and aching muscles
Stress/tension headaches
If this sounds familiar to you, consider this - in 2012, 7.6 out of every 10 people polled in the UK said that they were satisfied with life in general. While many would consider that amount of people "above average," Spa & Hotel Break believe it is too low. We would love to see everybody in the UK report that their life is extremely satisfactory. It seems like a large order, to be sure. But we believe if people just took out a little amount of time for themselves once in a while, that statistic would raise significantly. One excellent way to get more satisfaction out of your life is to treat yourself and somebody you love to a weekend at the spa. Spa weekends and spa breaks from Spa & Hotel Break are specifically and meticulously handpicked to ensure that you get only the most relaxing and luxurious spa services in the UK.
Enjoy Relaxing and Rejuvenating Spa Weekends and Luxury Getaways with Spa & Hotel Break – At a Discount!


As a premium spa weekend and relaxing getaway planning and booking service in the UK, Spa & Hotel Break employs state-of-the-art holiday and getaway booking and scheduling software designed to get you the very best deals available. Spa & Hotel Break is also available by phone to answer any booking questions you may have. If you already know what you're looking for, CLICK HERE to book your perfect spa weekend.
Spa Weekends - The perfect way to enjoy your hard-earned free time and holiday
Spa weekends aren't spa weekends without professional and soothing massage services which include:
Neck massage
Face massage
Back massage
Full body massage
Massages are performed by a professional masseur and in comforting settings with licensed and experienced masseuses eager to rub knots, tightness, and soreness from your body. Who couldn't use a stress relieving massage on a fun, relaxing, spa weekend? In addition to fantastic massages, spa weekends include refreshing facials that help to promote anti-aging and keep your skin clean, soft, and clear. Every facial is performed using the finest products made from high quality and environmentally safe ingredients. Don't forget your hands and feet! We haven't and that's why no spa weekend is complete without premium manicure and pedicure services. Manicures and pedicures aren't only for women, either. Men can and do benefit from well taken care of fingernails and toenails. All nail specialists are licensed and experienced so as to provide you and your loved ones with beautiful and healthy hands and feet. Most of the unique spas available in our listings have loads of additional amenities as well, so be sure to check out the specific facility's website to see what all of they have to offer. Most, if not all, of our venues, include: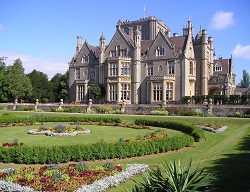 Swimming Pools
Steam rooms
Saunas
Jacuzzi's
Exercise facilities
Golfing
4 or 5 star restaurants
...and more.
Most of our spa weekend packages include a delicious dinner, a spa treatment, an overnight stay and a filling breakfast the next morning. And we can accommodate any budget. Basic packages include just the treatment while those who would like a little extra pampering can include one or more of our various add-on services.
How Does Spa & Hotel Break Offer Spa Weekends So Cheap?

Spa & Hotel Break has been working out special deals with our numerous clients for over 10 years now. That means we've negotiated spa weekend packages and prices beyond what any others can offer. We are experts in our industry and know that people like you insist on great service, superior amenities, and affordable prices. It is with this knowledge Spa & Hotel Break was able to get these spa weekend packages with everything they come with at a low price, many times cheaper than the bigger named vacation planning services. We are local to the UK and being a part of the local communities help us to establish long lasting and beneficial relationships with our clients. Our venues include hotels and spas in the all of the following areas: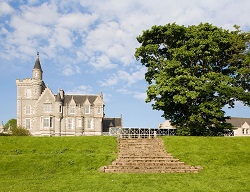 We also get top notch deals on spa weekend packages at the following hotel and spa venues:
Hilton
Champneys
Crerar
Best Western
Mercure
Q Hotels
The Hotel Collection
Get Your Spa Weekends Scheduled Now
Spa & Hotel Break is always running spa weekend specials year around and is always able to help people find just the right spa weekend services to suit their needs. Before you book a spa weekend, please be sure to read our Terms & Services page. Also, we post regularly to our blog and it's filled with additional information about our spa weekend deals, special hotel and spa highlights, company updates, and stories of satisfied customers. Allow us to help you become one of our success stories! Please give us a call at 0800 246 5511 if you have any questions about our fabulous spa weekend packages. We can't wait to help you plan the perfect relaxing getaway and help you to find more satisfaction in your life, at least until your next spa weekend.