A staple of any spa experience, a massage offers a fantastic opportunity to relax, unwind and be deliciously pampered. For many people, the opportunity to enjoy a blissful period of tranquil reflection while the kinks and knots in their muscles are gently worked on can be very inviting indeed.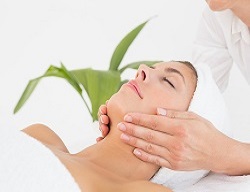 Amazingly, there are dozens of different types and styles of massage, each of which brings its own benefits. If you're currently planning your next spa break and want to ensure that your massage experience meets, or even exceeds, your expectations, take a look at some of the most popular massage options you may wish to explore further.
Massage using the hands
Probably the most well-known type of massage, there are several different techniques which rely on the hands of the therapist moving in different ways in order to achieve the desired effect. Swedish massage is a common style; this uses superficial, long hand strokes in a regular pattern to provide a soothing, extremely relaxing experience. Deep tissue massage, in comparison, uses more vigorous techniques in order to target muscles and connective tissues.
Head, leg or arm massage
Although many people tend to think of a massage treatment as being only for the back, in reality it's possible for any part of the body to benefit from a massage. Leg and foot massages can improve circulation, reduce swelling and leave muscles beautifully relaxed. Indian head massage provides the perfect solution for people suffering from stress, head aches or nervous tension. An arm massage brings similar benefits to a leg massage; regular massage may also reduce cellulite in affected areas.
Lava shells and hot stones
If you're feeling like something a little more adventurous, a lava shell or hot stone massage could be the perfect solution. During a hot rock massage, warm basalt stones are massaged into key body points, increasing blood flow to the area and promoting intense relaxation. Lava shells contain a self-heating mechanism which allows them to emit heat for over an hour. The shells are then used as a massage tool by the therapist, resulting in a winning combination of warmth and therapeutic pressure which provides an exceptional experience.
Aromatherapy
Aromatherapy has been proven to have a range of therapeutic benefits, so it makes sense to ensure that your massage incorporates an appropriate blend of essential oils. Essential oils can be mixed with a base oil and applied directly to the skin, or vapourised using a diffuser. Some spas may even have a trained aroma therapist on their team, enabling you to take advantage of a blend that's been specifically created to meet your needs.
In addition to the massage variations listed above, some spas may also offer more specialist massages such as a Thai massage, shiatsu, sports massage or an intriguing "no hands" massage. With so many different choices available, it's little wonder a growing number of people are using spa massages as a delightful way to unwind and rejuvenate body, mind.
For more information about options that are available at each spa please call our customer services.  Tel: 0800 012 2000