When you think about spa breaks, you don't always think the words 'something for everyone', right? That's unfair! A quick look online at the array of spa options in the UK alone throws up an absolute ton of different types of spas, from spiritual, to beautifying, it's all out there, waiting to be enjoyed.
What it all comes down to is knowing what you want to get out of your spa trip. If you're not sure why you're going, or what you want from your couple of days enjoying treatments, chances are, it's going to be a disappointment. That's why you should know whether you want your spa break to be all about fitness, or all about relaxation, or beautification. Or a combination of those.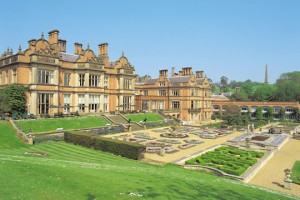 Make sure your spa break includes what you need to get out of it, and you can't go too far wrong. Especially considering that here in the UK, we're uniquely blessed with a spectacular abundance of both amazing, cultural cities, and areas of unbelievable natural beauty.
On top of that, a spa break really doesn't have to cost a bomb, with vouchers and coupons, and advance booking and planning, you can have the spa getaway of your dreams, for vastly less than you might expect. That means it's time to get planning! There's plenty of choices to be made; here are nine different kinds of spas.
Fitness and Strength
If you're all about building that beach-ready body, then there's no reason why you can't have a chill weekend at the spa without incorporating your workout and healthy eating regimen. In fact, there are plenty of spa options out there that help you progress, with amazing sports massages, high-quality food and fully equipped gyms.
Like with anything, the hardest part can be getting started, and the right fitness-centric spa break can help you out massively in that department. 
Stress and Anxiety Relief
Stress and anxiety relief are always going to be one of the biggest things a spa break is ideal for. Stress and anxiety are both terrible for you, both mentally and physically, but dealing with them can be awkward, that's where a quality anti-stress spa break comes in.
From meditation to yoga, to massage, to sauna, a quality spa break has a ton of different ways to relax you and get you feeling great again. Stress is dangerous and hard to deal with, spa breaks can provide an easy solution.
Spa Breaks For Weight Loss
 If you're midway through diet or exercise regimen, or desperate to start one, there are plenty of spa breaks and boot camp type days out there to try out. From the most extreme weight loss programs to the most relaxed and long-term, the right weight loss spa break can set you up.
Sometimes, it's all about momentum, especially with weight loss. The right spa break can help provide that initial impetus to get going, or that extra push you might need to get you through a tough couple of weeks.
Beautify
What else are spas known for, apart from stress-busting? That's right, beautification. From manicures to pedicures, to facial treatments, they've got it all, and they can help you look your absolute best while feeling amazing with it. The dream!
Coming back from your spa break feeling and looking your very best is what it's all about. A quality getaway can leave you feeling refreshed, revitalised and absolutely gorgeous.
De-ageing
 If you're concerned about signs of ageing, there are plenty of spa breaks out there aimed at slightly older people, with plenty of amazing specialised anti-ageing treatments available. With procedures like vitamin facials available, they'll have you looking ten years younger in no time at all.
For Men
 It definitely used to be the case that spa breaks were very much an all-female affair. However, with the early 2000s advent of the metrosexual, and a more health and appearance-focused modern male attitude prevalent, it's no wonder more and more men are seeking out the benefits of a great spa getaway.
But who wants to go to a super girly spa? That's why there's a range of spas aimed specifically at men to choose from, each with a range of services, facilities and styles. You've got plenty of options to choose from.
Pregnancy
 When you're pregnant, it can get annoying being forever told what you can't do. Well, here's something you can do, to brighten your day. Specialised pregnancy spa breaks! With a range of perfect treatments designed to get you healthy and relaxed, and feeling great, you can find loads of great pregnancy spa breaks around the UK.
The best thing is that with any proper pregnancy spa break, they'll be fully trained and know exactly what they're doing, so you won't have to worry about a thing. Just sit back, relax and feel great.
Spiritual Spas
If you're more into the whole hippie, spiritual side of things, you can find some really amazing experiences within spa breaks. First, you've got to consider the location. From the most tranquil, relaxing forests, to breath-taking coastal or mountainous scenery, the UK has it all, and it can be a perfect backdrop to any kind of spiritual development.
Then you've got amazing spa breaks focusing entirely on yoga or meditation, and with so many different variations of each out there, you know you'll be able to find the perfect option for you.
Rest and Recovery
Whether you've just got over an illness or injury, or you've just been pushing yourself too hard for too long, whether that's fitness or work, sometimes, we all just need a little R'n'R. A spa getaway is always going to be the ultimate choice.
With tons of options including relaxation, exercise, exploration, beautification, or other treatments, a spa break can be a fast road to feeling yourself again.