Everyone loves a couple days at a festival. A chance to check out all your favourite bands, camp out with friends, drink and be merry, and check out other local attractions, like art and crafts, fairground rides and shopping at interesting stalls.
But they're also pretty draining, and can be a right pain once they're over. Once your festivals over and finished, and the post-festival blues are settling in, it's time to think about how you're going to recover. We've got the perfect solution, a couple of days at a local spa centre!
Festivals; Great but Exhausting
First off, I'd like to say that I love festivals, but they definitely have their downsides. I'm talking standing on your feet all day, in beating sun or pouring rain, and getting very little sleep.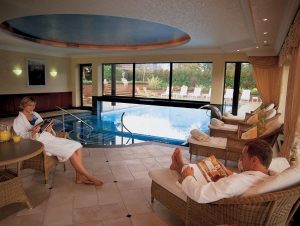 Regardless of how much you luck out, there's always going to be mud to be dealt with, and that's not even mentioning all the drinking. It's a rare festival experience that doesn't involve some boozing, and all that can take a heavy toll on your body.
Dealing with the Post Festival Blues
 Once a festivals over, you're left there, in the middle of nowhere, badly needing a shower and exhausted. Maybe you're feeling a little sad that the festival you've been looking forward to is finally over. What you need is something else to look forward to, something that'll fix you right up. What you need is a couple days of spa treatments, good food and relaxation.
Re-Beautify Yourself
 Sleeping in a tent and going without showers is all kinds of fun, but beautifying, it is not. Coming out of a week of mud and limited hygiene facilities, all you want is a long, hot shower, maybe accompanied by a sauna and even a massage.
Many spa centres also offer facials and manicures that can leave you feeling primed and primped, ready to head home from a week in field, looking better than when you left! Surprise everyone waiting for you at home by coming home looking relaxed, sexy and preened.
Detox Your System
 After all the drinking, smoking and junk food that are so commonly part of the festival experience, what you need is some healthy food, vitamin supplements, relaxation and a little exercise. All that and more is catered for by a quality spa hotel.
A little bit of gym time, and plenty of greens and smoothies, and you'll have reversed all the liver damage in no time at all.
 Relax, Relax, Relax!
 Loud music, hectic dancing, and limited sleep is not relaxing. You know what's relaxing? Saunas, massages, facial treatments, and spending chilled out time in a tranquil atmosphere. Spa days can provide the perfect atmosphere for getting your Zen back after a week of insane festival fun.
If you're planning the perfect festival experience, and you've got everything else absolutely planned out, one last thing you need to consider is tagging a spa experience on the end. Not only will it fix you right up, but as complete break, the festival/spa dynamic is all the best parts of a dream holiday, one after another.